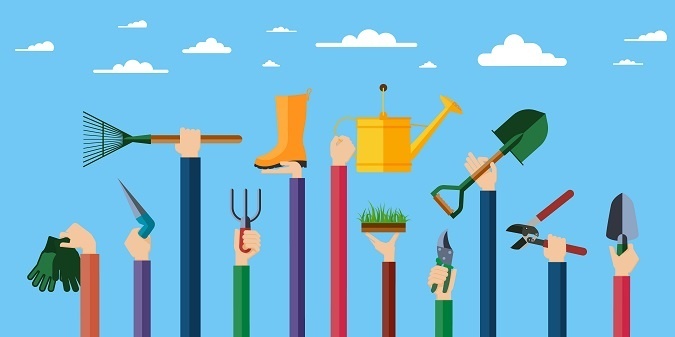 Perhaps it goes without saying that here at Inbound, we have a thing for insurance marketing and sales. Call it a passion. But passion can only take you so far. To get the message out, insurance pros need the right tools, too. With that goal in mind, we're about to share a few resources for communicating your truth to those whom you want to reach. Here are our favorite insurance marketing and sales tools for the insurance marketing pros.
1. Emma
What it is: an email marketing service you can use to create, send and track your campaigns.
Why you'll love it: Emma provides the insights you need to create campaigns that resonate with your target audience. It also offers articles and guides to help you improve your game.
2. Google Analytics
What it is: okay, you already know this, but Google is the industry standard for tracking business metrics online.
Why you'll love it: it's free and it allows marketers of the most humble budgets to see if their insurance marketing efforts are making a difference. Google Analytics provides a remarkable depth of data in human-friendly formats to help you improve performance across websites, apps and even offline marketing.
3. Unbounce
What it is: a responsive landing page-builder with A/B testing that you can use without IT or software.
Why you'll love it: Unbounce makes it easy to add landing pages to your website without a massive budget. Landing pages are the key to lead generation. You can't be a true insurance marketer without them.
4. HubSpot
What it is: an all-in-one inbound marketing platform designed to attract visitors, convert leads and close customers.
Why you'll love it: HubSpot integrates marketing automation, landing pages, email, SEO and page performance analytics in one easy dashboard. Pretty sleek and the best there is if you have the budget. Basic subscriptions start at about $300 per month.
5. Agent Review
What it is: A non-biased Yelp-style review platform.
Why you'll love it: Agent Review helps insurance agents gain visibility and credibility online by attracting consumers with non-biased information, then recommending agents whose credentials have been verified by a third-party organization.
6. National Online Insurance School
What it is: a state-certified pre-licensing school for life & health insurance agents.
Why you'll love it: NOIS lets you quickly and easily attain your life & health insurance license from anywhere. The courses satisfy State credit hour requirements.
7. Exact Prospect
What it is: a tried and proven direct marketing formula that deploys a sequence of email, box mail and telemarketing to build trust with your B2B prospects.
Why you'll love it: Exact Prospect boasts a 42% appointment ratio when they call prospects after the first seven automated steps.
Now that you know where to go, it's time to take action. For more insurance marketing inspiration, visit our freebies page and download the white paper of your choice. As always, if you want original, custom blog articles and other marketing support, we're the best in the insurance business.