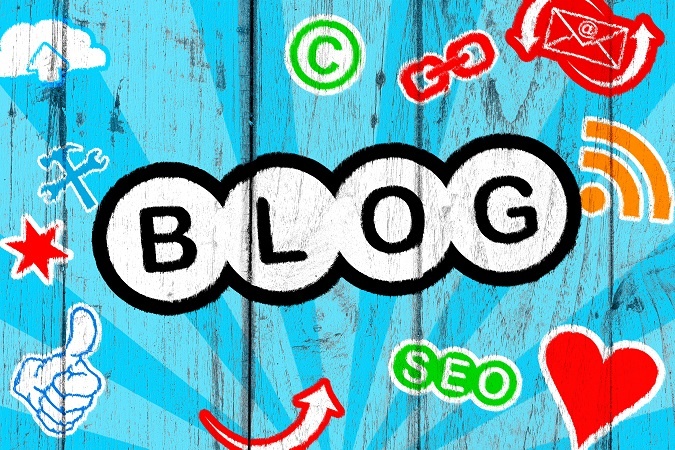 Insurance blogs have come a long way since the original weblogs of the 1990s. These days, competition abounds, and if you want to remain relevant, you need to stay up-to-date on the latest trends.
Trend #1: Growing Importance
Blogs aren't new, but their increased importance compared to other forms of marketing is.
According to The State of Inbound, Hubspot's eighth annual report, mobile ad blocking is up 90 percent. At the same time, a meager 19 percent of people depend on salespeople when making buying decisions. This means that marketers have had to find new ways of reaching target audiences, and blogging is an excellent option. Indeed, 60 percent of marketers have made blogging a priority.
As businesses adjust their marketing tactics to match people's changing Internet habits, blogging will continue to take on an increasingly important role.
Trend #2: Increased Sophistication
Insurance blogs aren't just getting more important. They're also becoming better.
A survey conducted by Rapt Media found that 46 percent of people admit that content they find affects their purchasing decisions. A majority of people—61 percent—say they like finding content on their own.
This means that insurers need content that can attract an audience. Advertising the content isn't enough—it has to be strong enough to bring in readers on its own.
This explains why insurance blogs are becoming longer and better researched. According to Orbit Media, bloggers now spend an average of three hours and 16 minutes writing a post—up by 26 percent from the year before. In 2016, the average blog came in at 1,054 words, compared to only 808 words in 2014.
Churning out a few bland sentiments so you can say you've published new content is no longer enough. Bloggers must produce quality content to earn attention from today's consumers.
Trend #3: More Visuals
Insurance blog posts are getting longer, but most people don't read every word. Skimming is much more common. Analysis by the Nielsen Norman Group estimates that 18 percent of text actually gets read.
In light of these reading habits, it's clear that long blocks of text are not ideal. Therefore, it's not surprising that various visual elements have become increasingly important.
Including an image with an article can increase views by 94 percent, according to marketing expert and author Jeff Bullas. Infographics are especially popular. Mass Planner, a social media automation tool, says that infographics can make content three times more likely to be shared and liked.
In 2017, videos are expected to become more common. According to research conducted by Brightcove, 79 percent of people surveyed say that watching a video is the easiest way they can learn about a brand online.
Whether it's a picture, an infographic or a video, bloggers should include some form of visual aid in their posts in 2017. They should also be careful to break up blocks of copy with subheads and bullets to make the content scan-friendly.
Trend #4: Mobile Friendly
More and more Internet users are using mobile devices. The Content Marketing Association states that 75 percent of worldwide internet access will be done via mobile devices in 2017.
Blogs that are difficult to read on smartphones and other small devices will lose a majority of readers. Clearly, company blogs must be mobile-friendly going forward – generally this means a one-column format on a mobile-optimized platform that shrinks and expands to fit the size of the viewing device.
In addition to creating websites that look good on mobile devices, content marketers will want to look into the Accelerated Mobile Pages Project. Designed to decrease load time for webpages, this open source initiative is expected to gain importance in 2017. Forbes reports that Google is already favoring sites that use it.
2017 is shaping up to be an exciting year for blogging and content marketing. A combination of growing importance and increased competition will make bloggers up their game, while changes in the way people access information will lead to additional developments.
Need consistent, quality content to fuel your insurance blog?
Inbound Insurance Marketing is one of the only blog article providers in the nation that specializes in both P&C and life/health insurance content for both consumer and business audiences. We work with your subject matter experts to develop a content schedule and to deliver original, high quality content for your blog every week.
to learn more or download our Blog PowerPack to learn more about packages available.