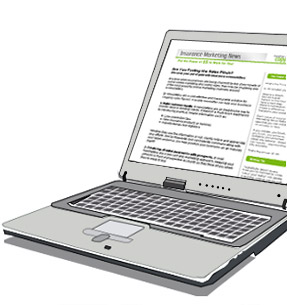 Insurance Marketing Ideas ... for free!
This free e-newsletter is chock-full of practical, insurance-specific
marketing advice – designed to spark ideas that help you grow your business.
Each newsletter features a marketing idea that you can initiate in 15 minutes or less!
And in case you haven't noticed, initiation is the most crucial element of any idea.
If you initiate, you finish. If you finish, you achieve. Suddenly you've
turned ideas into actions – dreams into results – opportunities into successes!
Get started today by completing the quick and easy sign-up form to the left!