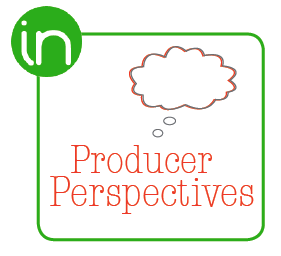 When I began my career as an insurance agent I was more than lucky to be mentored by one of the best insurance agents I have ever met. She knew her product, was quick with quoting, but most of all, she was the queen of customer service.
Even though there were five others in the office almost every customer wanted to speak to her. Instead of being annoyed by dozens of back-to-back phone calls she was the opposite - she loved it. She knew bits and pieces about all her customers' lives, listened to their concerns, and went above and beyond to deliver magnificent customer service.
As a result, she didn't have to market. Prospects flocked to her. She was the insurance agent who everyone wanted to do business with. And it all came down to her regal customer service skills.
I am extremely grateful that she was my first influence as an insurance agent. She taught me that excellent customer service is the biggest marketing secret an insurance agent has. Here's why:
You Earn Trust: When clients trust you, they'll look beyond small price increases and other factors that are out of your control. And, they want to place all of their business with you. They know you'll give them the straight facts and do all that is in your power to make sure they're well taken care of. It takes a lot to earn the complete trust of your customers. You have to take a genuine interest in their situations, be honest with them, and create a bond.
You Establish Yourself as an Expert: When you're the queen (or king) of service, you're bound to get noticed. New clients often tell me that they didn't appreciate how long their old agencies took to get back with them. No one wants to have their questions and concerns pushed aside. By responding to clients with urgency, you convey confidence, interest and knowledge, and therefore easily differentiate yourself as an expert.
You Earn Referrals: The agent who trained me received tons of referrals. Clients would line up to get a quote from her. That's because she did exactly what she promised. She delivered quotes quickly, addressed their insurance needs and concerns, took time to get to know them, and always called them back promptly. In other words, she treated them like royalty.
I was lucky to be influenced by an agent with exceptional ability. I have witnessed firsthand that royal service is the best form of marketing. I am not at the level that she was yet, but each and every day, I make a concerted effort to push myself a bit closer.
Thanks for reading the Insurance Marketers' Blog. For more insightful articles, be sure to subscribe in the top right corner of this screen.