20 Reasons to Publish a Press Release
28 November, 2022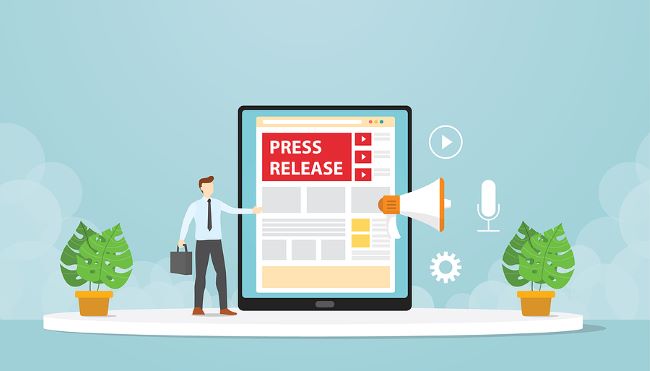 Your insurance organization is doing great things and you want to share this news. You could publish announcements on your blog and social media feeds, but also putting out a press release will help you reach a wider audience. A press release is a great way to create buzz for your company and increase traffic to your website. In fact, there are at least 20 compelling reasons to publish a press release.
How Does a Press Release Work?
A press release is an official statement businesses can issue to newspapers, trade magazines, and other media sites. They generally follow a standard format, which includes a headline, the location, the date, the announcement itself, and an "About Us" section for the company. Press releases should be factual in nature and are typically written in the third person.
The internet has automated the process of distributing press releases to news channels through sites such as eReleases, PR Newswire, Business Wire and Globe Newswire.
Additionally, you can hire a PR firm with connections to promote your news or reach out via email to personally share news with editors.
Search engine optimization is important for press releases. Just as you use SEO to make your website articles discoverable and to increase organic traffic, you can use keywords and other SEO best practices to increase the visibility of your press releases and the likelihood of pickup.
The Benefits of Press Releases
When you're building your content strategy, don't overlook the power of a press release. They can help businesses in many ways:
Spread the word about something happening at your company.
Control the way people hear about an event. You can include quotes from executives at your company to make your views clear.
Reach a wider audience. People who might not see your blog or social media posts may see your press release.
Bring visitors to your website.
How Often Should You Publish Press Releases?
Since press releases are powerful tools, you should use them frequently – especially if you are an insurance organization with a national scope. Some companies try to put out a press release every month. This strategy means the company always has a fresh press release in circulation, which can help them rank higher in search engine results.
If you think you don't have enough newsworthy events to publish a press release every month, you might be overlooking some good opportunities.
20 News Opportunities
Announce a new product, service, or innovation. Issuing a press release after a product launch can help generate awareness of your new offerings.
Tell the world about a recent accomplishment or award. Has your company been recognized as an industry leader? Or have you been nominated for a prestigious award? Shout it from the rooftops by issuing a press release.
Publicize a promotion. You don't want people to miss out on a promotion because they never heard about it. Put out a press release to spread the word.
Welcome a new employee. If you've hired a new employee, especially for an executive-level position, you can announce it in a press release.
Promote your involvement in a charity. Tell everyone about your employees' volunteer day or how you're raising money for a good cause.
Announce a new relationship, partnership, or affiliation. A press release is a good way for both your company and your new partner to gain exposure.
Highlight a company anniversary. The big years – think one, five, 10, and 20 – are especially important, but you can use a press release for any anniversary.
Promote the availability of a new resource. Have you created a white paper or another resource that could help people? Get the word out.
Reveal survey or poll results. Statistics are a great way to generate traffic.
Promote a new website. You may launch a new website either as a redesign or as an additional site for another audience. Let the world know with a press release.
Announce a new branch location. Whether you're relocating or opening another branch, you need to let people know.
Publicize a new business direction. If your company is pivoting, a press release is a great way to explain what's happening.
Post a contest. Let people know how to get involved before it's too late.
Announce your participation at a conference. Mention it whether you're going to have a booth, participate in a panel, or host a session.
Promote career opportunities at your firm. Are you hiring? Encourage people to apply.
Inform the public of an emerging exposure. Press releases that help people avoid risks can earn a lot of publicity.
Offer a webinar, seminar, or training opportunity. Use a press release to encourage people to register.
Recognize a recently promoted employee. Honoring the employee in a press release can be great for employee engagement.
Provide advice about new industry trends or developments. This type of public service announcement can help you keep people informed and increase your brand awareness.
Announce an open house or community event. Use a press release to invite everyone.
Well-Written Press Releases
Press releases can help you generate buzz for your company, but they need to be well-written – with attention-grabbing headlines and compelling copy. If you don't have the resources to create quality press releases in house, consider outsourcing the task to Inbound Insurance Marketing.