Download and share this checklist with your team!
Conquer LinkedIn in Just 10 Minutes Per Day

When it comes to social media, LinkedIn is far and away the greatest source of B2B leads. We personally see this play out every month on our own website and on our clients' websites. Yet, some insurance marketers are still not leveraging the Linked In platform.
Feel like you don't have time to use LinkedIn?
Then you may be surprised to hear that you can gain traction in just 10 minutes a day.


Want to know how?
Download and share this one-page checklist
and share it with your sales and marketing teams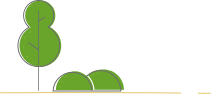 How do blog writing subscriptions work?
First, we work together to pre-determine a blog writing content schedule. We invoice you at the start of each month for upcoming articles to be written. Payment is due by the 10th of the month. We then email your blog article in a Word document to you on the due date each week. If you'd like us to post the article to your website with a licensed image, we can do that for an additional fee. We can also provide a batch of social posts to help you promote your article. You can cancel your service at any time, but we ask that you provide a 30-day notice if possible.