Custom Insurance Sales Tools
Need insurance sales tools?
IIM provides writing and design services to create tools that will facilitate your insurance sales process — no matter whether you're selling P&C, health, life, or insurtech solutions.
Some of the most common types of insurance collateral we create for our clients are:
One- to two-page PDF sales sheets
Multi-page product and service guides
Trifold and bifold brochures
Printed brochures and booklets
You can count on us to showcase your product or service in the best light.
Our insurance sales tools always include:
A design that integrates your brand
Appropriate licensed imagery or illustrations
Well-written copy that resonates with your target audience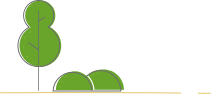 Best Practices: Insurance Sales Tools FAQs
What voice should you write sales collateral in?
We recommend the second person for all insurance sales tools. This is also known as the "you" voice. The words "you" and "yours" are among the most powerful in advertising, as they draw readers in and make your message more relatable by speaking directly to the reader. When you use the second person, you are having a conversation with your audience and showing that you understand the readers' perspective. Furthermore, using "you" naturally increases the likelihood that you'll talk about values and benefits, which creates a stronger sales message.
How long should each piece be?
We recommend prioritizing the number of pieces you create over the length of individual pieces. Having a large number of insurance sales tools will allow you make more frequent contact with leads, and keeping content short allows you to maintain your audience's attention. It usually takes between eight and 12 touches before a prospect is ready to make a sale. Don't use all your material on the first touch — as then you'll have nothing left to continue nurturing leads. Instead, spread your sales tools out over several weeks.
How often should you reach out?
Limit promotional communication to about once per week — enough to remind prospects and customers of your existence but not so much that you appear annoyingly persistent. Once you've gained an initial sale, continue to use sales tools to upsell or cross-sell to clients.
Should you use only online PDFs or also print?
Both online and offline marketing practices enable you to promote new products and services instantly to a huge number of prospects, but which should you use? It's different strokes for different folks. We recommend having a combination of online and print materials, as this will help you reach the widest possible audience. For instance, if your emails are sometimes going undelivered, a flat direct mailer could reach someone you would otherwise have missed. It's worth experimenting with a variety of online and offline practices to determine which results in more sales for your company.
What kinds of sales tools should you create?
Once again, diversity is your friend. You need plenty of materials that explain what you do and why your services are the ideal choice for your target audience. However, you should also create materials that educate readers and provide them with immediate value. Not only will this nurture prospects who are still assessing their options, it will also position your company as an expert source of information.
How can you improve conversions from insurance sales tools?
All the above (combined with a solid sales strategy) will lead to more conversions. However, there's one more thing you need to do: add calls-to-action (CTAs) to every piece. Just advertising your solutions isn't enough — you need to make it clear what you want readers to do next. End with a CTA that asks readers to take a specific action, such as to call you for more information, schedule a consultation, or even purchase an insurance product.