Contact Inbound Insurance Marketing
If you'd like to learn more about our content writing services for insurance or another industry, please complete the form below and we'll reply quickly
Email: info@inboundinsurance.com
Call: 503.342.6420
Inquire: Complete the form and we'll be in touch right away!
Mail: PO Box 823, Lake Oswego, OR 97034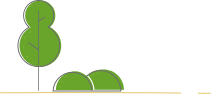 How do blog writing subscriptions work?
First, we work together to pre-determine a blog writing content schedule. We invoice you at the start of each month for upcoming articles to be written. Payment is due by the 10th of the month. We then email your blog article in a Word document to you on the due date each week. If you'd like us to post the article to your website with a licensed image, we can do that for an additional fee. We can also provide a batch of social posts to help you promote your article. You can cancel your service at any time, but we ask that you provide a 30-day notice if possible.