From the IIM Content Vault, here's one of our most popular reports of all time!
Download 10 Marketing Mistakes That Are
Costing YOU Sales, Right Now!

Sometimes, small adjustments lead to big results. This report shares proven insurance copywriting strategies that you use to audit and fine-tune your campaigns without spending another dime.
Discover how the right headline can lift response by 200 percent or more.

Learn how to hook your audience by painting a compelling picture.

Find out why many marketers fail to close deals with interested prospects.
This FREE report details all this and more, with insurance-tailored examples guaranteed to supercharge your marketing results.


No other report like this exists in the insurance marketplace!




If you're always looking for ways to enhance your marketing, and improve your bottom line, you owe it to yourself and your company to get this FREE report.


Complete the form to instantly download your white paper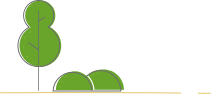 How do blog writing subscriptions work?
First, we work together to pre-determine a blog writing content schedule. We invoice you at the start of each month for upcoming articles to be written. Payment is due by the 10th of the month. We then email your blog article in a Word document to you on the due date each week. If you'd like us to post the article to your website with a licensed image, we can do that for an additional fee. We can also provide a batch of social posts to help you promote your article. You can cancel your service at any time, but we ask that you provide a 30-day notice if possible.