Account Based Marketing Basics: The What, Why and How
9 May, 2019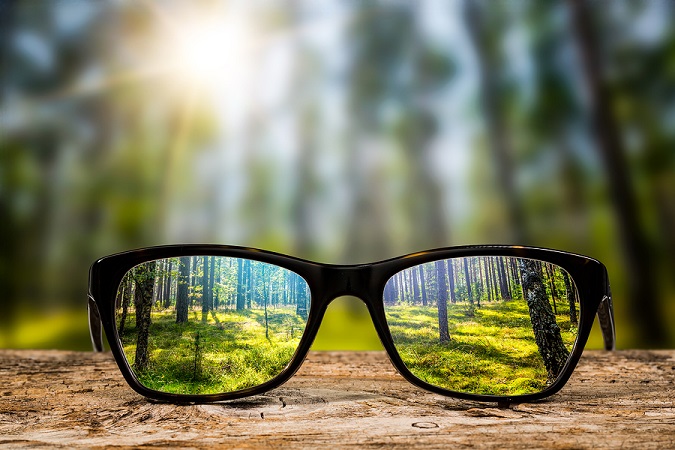 It's fun to waste time on irrelevant marketing – said no one ever. People value their time, and they want information that they can actually use. This is why personalized ads are so effective. According to eMarketer, an Adobe Digital Insights survey found that one-third of respondents prefer personalized ads. Among respondents under the age of 50, more than half stated a preference for personalized ads.
But the ad personalization trend isn't only for individuals. People in the business world have the same concerns about getting relevant information and about not wasting their time. This is where account-based marketing shines.
What is Account Based Marketing?
Account-based marketing (ABM) is a B2B marketing strategy that targets specific accounts. Instead of producing generalized marketing material that targets large markets and hoping to generate leads, marketing material is personalized based on the needs of individual accounts. This strategy is a logical extension of content marketing designed to appeal to different buyer personas, but it takes personalization even further.
ABM results in a highly targeted campaign that is well-positioned to generate a high level of engagement. It also addresses a common problem that companies face: the disconnect between sales and marketing. While these two teams should be in synch to generate and follow up on strong leads, such alignment is rarely seen. ABM can address this common issue.
By its very nature, ABM strategies require sales and marketing to work together to produce a targeted campaign. According to Demand Metric's ABM Adoption Benchmark Report, only 51 percent of organizations that do not use ABM say their sales and marketing teams are mostly or completely aligned, whereas 70 percent of organizations that use ABM report alignment.
When Should You Use Account Based Marketing?
ABM campaigns can be used anytime you want to gain new business. This could be when you are rolling out a new product, for example. It could also be an ongoing strategy used to fuel growth. It can be employed to win new clients or to sell additional products and services to existing clients.
However, because of the personalized nature, ABM strategies may not be appropriate for all accounts. This method takes time, and you don't want to waste resources by targeting a large number of accounts that might not even be suitable matches.
If you have many possible targets, focus only on the most valuable accounts. When selecting targets, look for companies that are a good match for your services and products.
Pay attention to basic firmographic data, such as company size, structure, industry, location, revenue and growth.
Look for any relevant changes or problems the company is experiencing, for example, expansion into new markets, a change of leadership or structure, new challenges in the industry or increased competition.
Although it can be harder to express in numbers, identifying the company's culture can also be a key step. This will tell you about the company's value and how your services might fit.
The success of an ABM campaign depends upon the careful selection of targets. Gathering the necessary data will require research, but it's essential to finding ideal matches for your company.
How Does Account Based Marketing ROI Compare to Other Marketing Strategies?
Compared to more generalized marketing strategies, ABM campaigns can pose higher costs. The development of a strong ABM campaign requires time and resources, and the resulting marketing materials won't be used widely.
However, higher costs do not necessarily imply a lower ROI. In more traditional marketing campaigns, time is often wasted on low quality leads. Because ABM campaigns focus only on high-value accounts, this is much less of an issue.
Additionally, ABM campaigns can be very successful at generating engagement. Because the marketing material is extremely relevant to the recipient, a good response is likely. When prospective clients see their specific pain points addressed, they will be eager for the solutions you have to offer.
According to the Information Technology Services Marketing Association's Account-Based Marketing Survey, 84 percent of companies say that, compared to other types of marketing, ABM delivers a higher ROI.
What Are the Key Elements of an Account Based Marketing Campaign?
ABM campaigns can be extremely efficient at producing conversions and, ultimately, revenue for your company. Your ABM campaign should have these elements:
Carefully selected targets. Target selection cannot be done haphazardly. Determine the characteristics of a high-value client. Then conduct research to identify targets that match your criteria, and to understand their needs.
Personalized messages. This is what makes ABM stand out. Your campaign should include personalized content and offers, which might include handouts, infographics, whitepapers and other relevant materials. To deliver your messages, you can use targeted advertising, social media, direct mail, email and other appropriate methods. If you drive traffic to a landing page, be sure the landing page is customized for the account. Events can also be included as an important part of your ABM campaign. Don't be afraid to get creative here.
Strategic follow up. Given all the resources you're putting into each account, you can't afford to let your efforts stall. Develop a strong follow-up strategy.
Measurable results. You need to know what's working and what's not. Measure the success of the ABM campaign by tracking key metrics. Analyze the results and fine-tune the process as needed.
Examples of Successful Account Based Marketing Campaigns
The goal of an ABM campaign – or any marketing campaign, really – is to catch the target's attention. ABM campaigns can do this in very creative ways.
To prove this point, Convince&Convert has a list of Crazy Account-Based Marketing Campaigns That Actually Worked. In one of these examples, GumGum launched an ABM campaign that targeted T-Mobile. John Legere, the CEO of T-Mobile, has an apparent fondness for Batman, so the campaign involved the creation of a special comic book. The unusual tactic paid off with a meeting and then a contract.
Allison MacLeod at Rapid7 shared another unique ABM tactic with Drift. In this campaign, View-Masters – those classic toys that you hold up to your eyes so you can see the picture reel – were sent to the target accounts. The pictures in the toy were about a new product being launched. Talk about an eye-catching approach!
ABM campaigns don't have to be this unusual to work, however. Aaron Doherty at Salsify told Drift about an ABM campaign conducted prior to a roadshow-type event. The campaign included targeted displays and emails, and it paved the way for the sales team to register 82 people – far more than the company's goal of 60 – in only two hours.
When ABM campaigns are done right, the results can be incredibly impressive. According to Business 2 Community, Northrop Grumman Information Technology, then a budding IT solutions company, managed to win a $2 billion contract with Virginia Information Technologies Agency after a three-year ABM campaign supported by community outreach, media interviews and speaking engagements.
Dos and Don'ts of Successful Account Based Marketing Campaigns
As with any marketing strategy, ABM needs to be done right for it to work.
Do focus on the right accounts. Selecting the right accounts to target requires research, but the entire strategy depends on this step.
Do involve sales and marketing. These two teams should be in synch as they identify the ideal targets and create personalized content.
Do conduct research to understand the account's unique needs. Look for pain points and determine how your products or services can provide solutions to these problems.
Don't send your content to the wrong person. A great message won't do much good if it's sent to someone who isn't in a position to do anything about it. Make sure you know the right decision-makers to contact.
Don't skimp on personalization. A sloppy copy-and-paste job won't fool anyone. ABM involves more than a few merge fields. Personalize your message for each account in a comprehensive and meaningful way.
Need content for your Account Based Marketing campaign? IIM can help. Contact us to learn more.