How to Use the Visual Trend to Make Insurance Marketing Sexy
16 January, 2013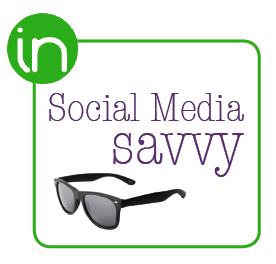 It's time to say goodbye to 2012 and look ahead at what's to come. Have you planned your insurance marketing strategy for the year? One top, yet counter-intuitive trend to consider for your 2013 insurance marketing plan is GOING VISUAL.
Look around and you'll quickly discover that the social media world has become visualized. Take Instagram and Pinterest for example, two leading social media outlets that are completely based on images, self-created or not. People spend hours a day on these sites either looking through photos or posting their own photos. While we are not yet recommending that insurance marketers pursue prospects via Pinterest, we do recommend jumping on the visual trend. Going VISUAL may be a challenge for service-based insurance organizations. After all, there's nothing too attractive about an insurance policy. However, that's exactly why incorporating visuals into social media and other communications might set you apart from other insurance organizations.
Below are a few insurance marketing ideas to stimulate your thinking:
Add Visuals: Get into the habit of adding images to any content you produce. Write an insurance blog? That's a perfect place to start. The idea is to sum up the article with one image. Then when you post your blog to other outlets, including LinkedIn and Twitter, viewers are drawn to the image first and are much more likely to click on your link. To avoid any potential legal issues, use licensed images from resources like Istockphoto.com.
Customize Images: If you find that a simple photograph doesn't convey everything you want to say, modify it. Turn a licensed image into a collection of images with text that tells the reader exactly what the company is about, what the company believes, and/or how the company is involved in the community. It's easy to place a colored box with a company slogan or insurance quote over the image to give it an extra boost.
Invest in Infographics: Infographics consist of any type of information that is visually represented. They can be in the form of a chart, graph, pie chart or graphics with text boxes. Information is broken down and placed in aesthetically pleasing shapes to be more comprehensible for the average client. It's similar to how an insurance broker might draw on a white board to show exactly how the coverage breaks down. Infographics are already becoming widely popular and will be especially significant to financial and insurance companies by translating the complex material into easy-to-understand information.
By integrating more images and graphics throughout your insurance social media communications, your insurance business becomes less intimidating and more accessible to clients. Increase the use of visuals in your insurance marketing strategy to solidify your social media campaign and keep up with one of the top trends of 2013.
Need assistance with insurance design, infographics or other custom images? We can help. Learn more about our custom insurance infographics. Or, complete our contact form today to start the conversation.
Need social media assistance? We can help with that too,