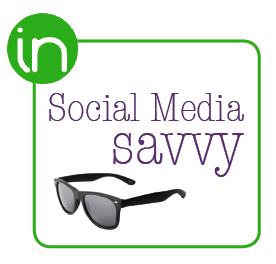 Developing a presence on Google is vital for a business, allowing opportunities to prosper and expand B2B marketing. Numerous potential customers and clients are on Google every day, searching through vast amounts of information for specific wants and needs, including personal and business insurance. Google has much more to offer than just their search engine and maps; they have created behind-the-scene services, such as their company and local business pages. Skeptics point out that the top social media tools are LinkedIn, Twitter and Facebook, but consider the overarching reach of Google. It's enormous. And although Google doesn't specifically spell it out, many believe that using Google products can benefit your search engine rank. It's time to conquer the Google realm by building a strong Google presence in your insurance marketing strategy.
Where to start? All the different pages and upgrades to Google+ can be overwhelming. We've broken down the Google world into several, simple steps that you can easily integrate into your B2B insurance marketing plan. This week, we'll start by creating a Google account and setting up an exceptional Google+ company page.
1. Create a Google Account
Start by creating a general account at accounts.google.com. Google will ask to create a username that will automatically generate a Google email; recent updates do not allow businesses to use their company email. Pick a generic name that multiple people can access, such as companymarketingteam@gmail.com. This allows you to steer clear of personal accounts and create easy transitions among team members.
The account must be set up with an actual person's first and last name. Unfortunately, Google's intelligence will block company names or any words that don't seem like a human's name. Use the name of the marketing director, the name of whoever will be managing the pages or even the name of the president or CEO, as long as they feel comfortable putting their name where another employee may be responsible for content. The idea is very similar to LinkedIn and Facebook, where a personal account must be created first before a company page can be added.
2. Set up your Google+ Business Page
Once inside your Google+ profile, create a company page by following these steps:
Scroll the mouse over "More" at the bottom of the left-hand column, click on the "Pages" option.
In the upper right, click on the orange "Create New Page" button.
Pick your category (Insurance is a category under "Company, Institution, or Organization).
Add your business's information, which can be a condensed version of website content, and the page is active!
3. Optimize Google+ Business page
Add your insurance business logo and an attractive cover photo, which can be the same as your LinkedIn company profile, just a larger size.
Create circles by scrolling over the "More" button on the lower left side and click "Circles." Circle categories can include clients, customers, partners, networking organizations, etc.
Follow businesses and people and click on the +1 symbol on their posts to gain more attention. It's comparable to hitting "like" on Facebook or "favorite" a tweet on Twitter.
Post original blog content and update the feed with relevant articles. Occasionally write company-specific statuses with a friendly voice to show your insurance company's personality.
This account is the foundation of your Google presence; the next steps will build upon it and enhance your insurance company profile. Using the social media skills you already have, conquering the Google realm is easy. Check back tomorrow for part 2 of the "Conquer the Google Realm" blog and learn how to claim your Google+ Local listing and link authorship to your content.
For other great tips on how adding social media to your insurance marketing strategy can drive leads to your company, download our free report "Social Media Savvy – How to get More Leads in Less Time."