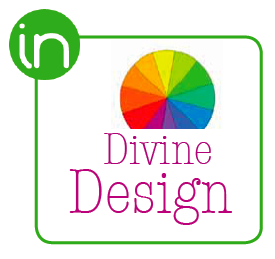 Looking for an easy, social-friendly way to share presentations? Consider SlideShare. Much like YouTube is the hub for video sharing, SlideShare.net is a website that hosts presentations for individuals and businesses. It boasts 60 million monthly visitors and 130 million page views.
It's easy to join and use, and a basic account is free. Simply create an account, upload your file and it is immediately posted and housed on their website. You can then use the embed code to post the presentation on your own website (just like a video embed code). You can even add sound to enhance your presentation. In addition to presentations, SlideShare also supports documents, PDFs, videos and webinars.
Once you've uploaded your presentation, you can share it publicly with millions of viewers via Facebook, Twitter, LinkedIn, and Google+. There is also the option of a monthly membership where you can share it privately with clients and colleagues.
Following are some of the features you can utilize when you join SlideShare:
Measure analytics: Get an analytics dashboard. View company, location, referrers, search keywords and measure performance on Facebook and Twitter.
Host meetings: No downloads. 1-click start. Dedicated conference lines. Password protected.
Capture leads: Collect business leads on your content. Fully customizable lead form with geographic targeting.
Track presentations:

Share your presentation with your prospects. Get an alert every time they open the link. Track time spent on each slide.
Customize branding: Make your SlideShare channel an extension of your brand. Get a custom look and feel for your channel.
Why should you CARE about SlideShare?
Here are just a few of the many ways SlideShare can elevate your insurance marketing:
• Sync with MP3 audio to create SlideCasts
• Embed YouTube videos in your SlideShare
• Add SlideShare to your Facebook and LinkedIn profiles and synchronize
• Use SlideShare on mobile devices
• Zipcast for free 1-click meetings
SlideShare is a great way to get your slides out there on the web so your ideas can be found and shared by a wide audience. Do you want to get the word out about your insurance product or service? Do you want your slides to reach customers who could not make it to your talk? It only takes a moment – start uploading now, and let your slides do the talking.
Interested in developing your own SlideShare presentation? Inbound Insurance Marketing can help! We'd be glad to get started writing, creating a look and generating a complete presentation for your company. Our designers can also assist with adding sound such as music or voiceover to your presentation, as well as developing a custom look for your SlideShare channel.
Searching for other insurance marketing ideas? Visit our Freebies page to download a free insurance marketing resource of your choice.