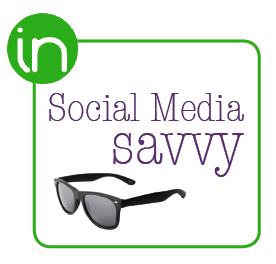 Insurance marketers: Are you social media believers? The latest stats are so compelling that not even the insurance industry can ignore them! Check out the trends below and start planning your social media strategy before you're left in the dust!
1. Number of Social Media Users
According to Digital Marketing Ramblings, 225 million people use LinkedIn and 2.7 million LinkedIn business pages have been created; Twitter has 200 monthly active users but has around 500 million users all together; and 1.11 billion people have Facebook accounts with 665 people active on a daily basis. Millions of people use these three social media tools every single day, creating a great opportunity for businesses to showcase their services.
2. Mobile Accessibility
The development of mobile phones, the usage of smartphones and the expansion of data plans and wifi-Internet have reshaped how America interacts. The Monetate Q1 2013 Ecommerce Quarterly exemplifies how mobile and tablet usage has increased. In Q1 2012, 5.42 percent of website traffic was attributed to smartphones. In Q1 2013, that number nearly doubled to 10.44 percent. That's a fast growing segment!
3. B2B Social Media Usage
A recent study by the Content Marketing Institute and Marketing Profs determines that 81 percent of B2B marketers are already using social media techniques in the form of content marketing. Content marketing demonstrates your insurance company's industry knowledge and personable attitude to draw customers in without focusing directly on sales.
Incorporating social media tools into your insurance marketing strategy is more important than ever before. The social media field is constantly evolving but LinkedIn, Twitter and Facebook are three good places to start. To learn more, download our free Social Media Savvy report today!