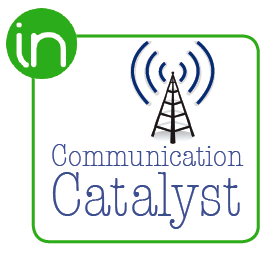 Back in the pre-Internet days of selling, insurance marketing departments fed leads to sales teams, and then sat back and waited for feedback about the quality of those leads. Buyers usually had to engage with a salesperson, and the best salespeople were those that could close the deal by reading the buyers' body language to determine whether the prospect was interested, resistant to the message, or ready to buy.
But the digital age has changed everything.
Since the advent of the Internet and digital technology, insurance buyers have increasingly moved online for their buying decisions. From their desktops, laptops, notebooks, and smartphones, they're conducting their own research, comparing products and services, and checking out what other consumers are saying.
Body language such as folded arms and raised eyebrows obviously means nothing in this realm. Digital body language is the new game in town.
What exactly is "Digital Body Language"?
Simply put, our "digital body language" is the sum of all the digital activity we engage in through emails, websites, social media, webinars, and more. When prospects respond to your online insurance marketing, they leave clues about where they're at in the buying process. Each time they open one of your emails, visit your website, click through to different pages on your site, download a case study or white paper, post to social media, or attend a webinar, they're engaging in digital body language.
So how do you unlock your prospects' "digital DNA"?
Tapping into this resource has created a whole new industry. Today's savvy insurance marketers are using web-based platforms such as HubSpot to gain insight into how their prospects are responding to their marketing efforts. These platforms are designed to read and track the prospect's digital body language. And that data can make the difference between a sale and a lost opportunity.

Let's say you're tracking your prospects' responses to communications the old fashioned way. If you've sent out emails and left voicemails with no response, you might assume they're not interested, consider them cold prospects, and move on. But what if those prospects have been silently visiting your web pages and downloading your content behind the scenes? If you're marketing the old fashioned way, you'll never know it. But if you're "reading" their digital body language, you'll see those activities and be able to understand where they're at in the buying process.
What is YOUR digital body language saying to prospects?
Don't forget – digital body language is a two-way street. Your writing carries your tone and personal brand when you aren't speaking face to face. So what and how you write shapes their opinions of you and defines your digital body language. In many cases, your writing could be the only thing prospects have to form an opinion of you and what you're selling. So your writing needs to be clear, thorough, and personable.
With the digitalization of our lives and businesses, digital body language is playing an increasingly important role in the sales process. So get in touch with your prospects' – and your own – digital body language. It'll allow you to build interest, trust, and familiarity by personalizing information to people based on their behaviors. And it could turn some of those "cold" prospects into satisfied insurance customers.