Social Media Savvy – Insurance Marketing Quick Tip: Is Social Media Effective for B2B Insurance Marketing?
9 August, 2013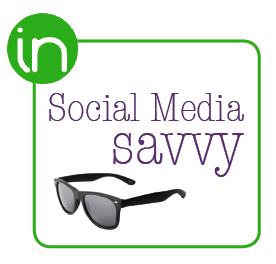 Many insurance professionals believe that social media is effective in business to consumer (B2C) marketing. However, there still seems to be some skepticism about whether the medium works for business to business (B2B) marketing.
The purpose of this blog is to set the record straight: Social media is an effective tool for insurance professionals who market to businesses. If you're not using social media, you're falling behind your competitors. LinkedIn and Twitter are the two channels we have found to be most effective in B2B insurance marketing. Below, you'll find three B2B social media marketing tips to add into your insurance marketing strategy.
1. Be active. If viewers click on your business' social media profile and see no updates, they will be unimpressed. Social media outlets often facilitate prospective clients' first impressions. Make sure your social media first impression is a good one.
Post regularly on LinkedIn, Twitter and Facebook, if used.
Use a friendly, personal voice to humanize your business. Talk as if you're having a face-to-face conversation and avoid formalities.
Post your own original content, share others' content and comment on others' posts.
Graphically update your social media pages to coordinate with your website and other branding.
2. Enhance your LinkedIn presence. LinkedIn is the perfect social media tool for B2B marketing. In fact, Lewis Howes calls it flat-out sexy! Integrate LinkedIn into your insurance marketing and sales processes by following these tips.
Create employee page standards and make sure every employee's page is professional, well-written and updated with a current, professional photo.
Complete the company page and make sure all employee pages link to it.
Post company blog updates to employee to expand your reach, showcase your expertise and drive more traffic to your website.
Post any positive news articles that mention your insurance company, especially if it demonstrates the business' involvement in the community.
Update the company page at least once a week (but no more than three).
Selectively join LinkedIn groups to further expand your reach. For example, if you specialize in risk management for a particular industry (i.e. manufacturing), join groups related to manufacturing. From there, you can follow prospective clients, comment on others' posts and connect with manufacturing professionals.
3. Take advantage of Twitter. With Twitter, you have to limit each message to 140 characters. Creating short, meaningful messages is challenging but worthwhile.
Follow prospects, clients, business associates, industry associations and those in your circles of influence.
Use a tool like HubSpot or HootSuite to monitor posts with selected keywords and mentions about your company.
Look for opportunities to retweet or comment on your clients' and prospects' posts.
Include links in your tweets when appropriate.
Vary the content by posting relevant news articles, business tips, statistics or inspirational quotes.
Use one to three hashtags in tweets to improve search ability. Examples include #insurance, #insurancebrokers and #workerscompensation.
Post three to five times per day. It sounds like a lot, but Twitter volume is enormous, so it is easy to get lost in the crowd.
By incorporating a social media strategy into your insurance marketing plan, you put your best face forward, reach customers in a progressive way, and expand your marketing reach.
Want to know more? Contact us today.