Six Ways to Use Insurance Social Media to Create Holiday Cheer
11 December, 2013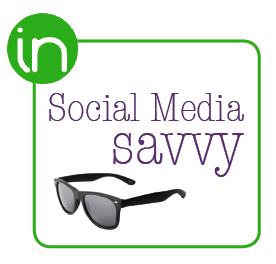 The 2013 holiday season has arrived! Now is the perfect time to personalize your insurance company's social media strategy to spread holiday cheer. We all know the insurance industry is not the most glamorous and inviting which is all the more reason to take the opportunity to personalize social media channels.
Incorporate holiday cheer into your insurance social media marketing by following these quick tips.
Stay active: First and foremost, update social media channels throughout the holiday season. People will be taking time off of work but will still be checking LinkedIn, Twitter and Facebook regularly, especially if they need a break from spending so much time with relatives. This can be easily accomplished by using software such as Hubspot or Hootsuite to schedule posts in advance. Or create a holiday-specific editorial calendar, set up reminder alerts at the time the post should be published and spend only a couple minutes updating in real time, so you can enjoy the holidays too!
Tailor messaging: Continue posting insurance-related content, but try to tailor the message to relate to the holidays. Get creative and take the extra time to think through your company's insurance marketing messaging. Use Christmas, Hanukkah and the New Year for ideas. The winter season also provides content; post a blog regarding winter-proofing a home or safe winter driving tips.
Share holiday content: Post an image with "Happy Holidays," or "Happy New Year." Upload an image or two of the office holiday decorations. Have you seen a viral holiday video of a cute kitten with a Santa's hat? Share it on your media channels. Don't be afraid to post content that is not necessarily insurance-related, but it speaks to your insurance company's personality, as long as there is balance between the two.
Give thanks: Post a thank you e-card directly on social media channels to give thanks to your community letting them know that they are truly appreciated. You can also give thanks by contributing to or volunteering for a charity. Post photos of your team in action in your community.
Hold a holiday gift contest: Initiate a holiday gift content campaign on social media channels. Ask business supporters to follow your company LinkedIn page or Twitter account. Encourage followers to share a post to be entered for a chance to win an iPad or insurance package. Create a Twitter hashtag for followers to post throughout the holidays and include on holiday marketing materials.
Plan for January: The holiday season will fly right by and sooner than we know it, the New Year will have begun. Since the beginning of January will be busy, make it easier for yourself by scheduling a few posts ahead of time.
Remember, social media is an outlet for your company's personality to shine. Spread holiday cheer through your insurance company's social media channels by following the above tips. Happy Holidays!
Want more insurance marketing advice? Subscribe to the Insurance Marketers' Blog in the top right corner of this page.