Content Marketing Trends to Embrace for 2019
20 November, 2018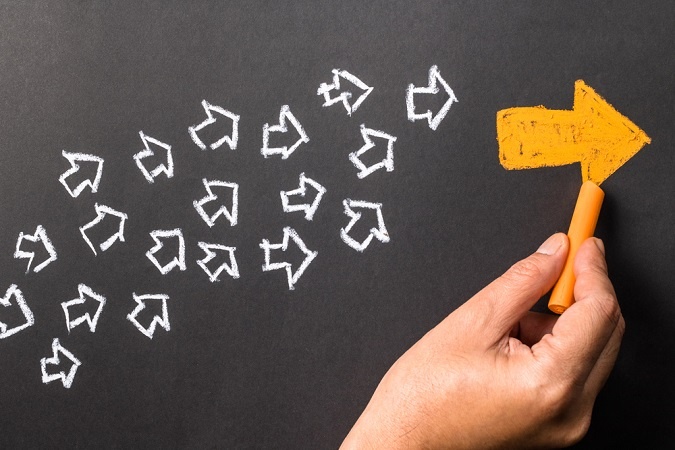 A new year is here. Now is the perfect time to check in on the latest trends in content marketing. Don't get stuck in rut caused by old and outdated tactics. Be ready to reinvigorate your content strategies with these hot trends.
Trend Number One: Content Clusters
Search engines have changed over the years, and your SEO strategies need to change, too. To get the traffic your site deserves and needs in 2019, you'll need to go beyond keywords. One way to do this is through the creation of content clusters.
It's a simple idea. You create a central page on a topic. Then you support that page with other related pages, possibly blog posts, that all link to that central page. It's a great way to boost the authority of the main page, and this in turn will help improve its rank and performance.
Trend Number Two: Voice Search
According to Pew Research Center, nearly half of U.S. adults say they use voice assistants. That statistic is from a year ago, too, meaning the current figure could be even higher. With the rise of smart speakers and smart phones, voice search is becoming huge.
This is important news for content marketers. People don't usually talk the same way they write, and voice search needs to accommodate these differences. As HubSpot outlines, this involves a variety of strategies, such as using natural language and including short answers to common queries that could be used in Google's Featured Snippets.
Trend Number Three: Speed
Remember the early days of the internet, when you had to wait forever for a connection, and one ill-timed phone call could mess everything up? Back then, people put up with it because there wasn't an alternative. These days, people have plenty of options. What they don't have is patience for your slow website.
Page speed matters. A delay of just a few second could increase your site's bounce rate. It could also prevent people from ever finding your site. That's because Google now uses page speed as ranking factor for both desktop and mobile searches.
Trend Number Four: Security
People are worried about cybersecurity, and for good reason. Numerous data breaches have exposed people to the risk of identity theft, while ransomware and other viruses threaten their important files. When people use a site, they want to be sure they're not being exposed to cybercrime in the process.
The General Data Protection Regulation went into effect in 2018, creating strict rules for companies handling data online, as well as steep penalties for anyone who flouts the new regulations. Although the rule applies to countries in the European Union, the international nature of the internet makes it an issue for all companies with a website regardless of where they're based.
California followed suit by passing its own data protection law. According to the Harvard Business Review, the California Consumer Privacy Act grants people the right to know how their data is being used, to have their personal information deleted and to stop the sale of their personal information, among other things. It goes into effect in 2020, making 2019 the year to prepare.
On top of worrying about compliance with new laws, marketers also have to meet Google's increasing standards for security. A Chrome update warns internet browsers about security risks when visiting sites that use HTTP instead of the more secure HTTPS. If your site is labeled as "not secure," people might get scared away from using it.
Trend Number Five: Quality
Quality isn't a new trend. People have always wanted quality content. These days, however, competition is fiercer than ever. According to Internet Live Stats, the number of websites has surpassed 1.5 billion and is quickly approaching 2 billion. In order to stand out, you need to offer something that's worth people's time.
Having a blog does not guarantee that you'll have readers. With so much competition, companies need to up their content marketing game.
Provide interesting and informative content that people want. Don't just talk about your products and services.
Provide original content that fits the needs of your audience, not generic stock content.
Adhere to high standards of writing and editing. Make sure the language is appropriate for your audience.
Use visuals, like picture, infographics and video.
Back up your claims with hard facts and statistics. Provide sources for this information.
In some cases, quality may require length. It depends on both the topic and your audience, but sometimes you need longer content in order to fully explore a complex issue. Longer posts may also increase engagement. An article published in Forbes asserts that posts with more than 1,500 words get 68.1 percent more shares on Twitter and 22.6 percent more likes on Facebook.
If you do go long, be sure to use subheads, bullet points and other organizational tools that help readers scan the post for the information they need.
Need quality content? We can help. Learn more about how our content writing services can help achieve your goals.