How Insurance Marketers Can Prepare for the New Normal: Online Shopping and Research
5 August, 2021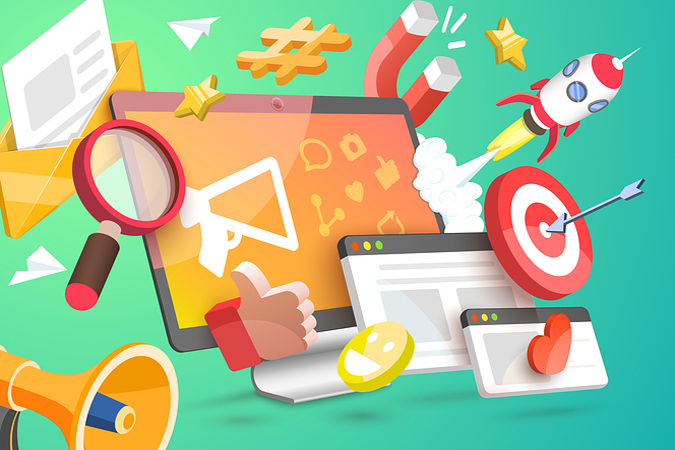 Internet shopping was already booming, but the pandemic supercharged this trend. According to Digital Commerce 360, online sales reached $791.70 billion in 2020. That's a 32.4% increase from the year before.
According to Retail Dive, a 2018 study found that 87% of shoppers began product searches using digital channels, an increase from 71% in the year before.
In The Most Important Post-Pandemic Ecommerce Trends, a webinar sponsored by LinkFluence, Toto Haba, SVP of Marketing and Communications at Benefits Cosmetics, explains "how much smarter customers have gotten about researching products online."
Online research was important before the pandemic. During the pandemic, it became an absolute necessity. People had to do all their shopping online, and many of them were also dealing with limited budgets and an uncertain financial future. They used their Google skills to make the most out of their time and money.
The Behavior Shift May Be Permanent
People may be talking about a return to normal, but there's a catch – it will be a new normal. Some of the changes brought on by the pandemic will probably be permanent.
The United Nations Conference on Trade and Development conducted a survey, COVID-19 and E-commerce, and found that the increase in online shopping is here to stay. UNCTAD Secretary-General Mukhisa Kituyi says, "The COVID-19 pandemic has accelerated the shift towards a more digital world. The changes we make now will have lasting effects as the world economy begins to recover."
Five Takeaways for Insurance Marketers
Stock your website with compelling content. When people go online to research, you want them to find your website and social media feeds. Create compelling content that gives prospective buyers the information they need to educate themselves. But be careful – most buyers are wary of the hard sell. Create high quality content that is enjoyable to read and informative.
Manage your online reputation. When people go online to research a product or service, they won't just stick to your carefully curated sites. They'll go to third-party review sites, too. If they find negative information there, they might decide against doing business with you. Monitor your online reputation and encourage happy customers to leave reviews. But remember – you can't always control what people say. The best way to maintain a good online reputation is to provide excellent customer service and a great product.
Give prospects a way to move forward. Give consumers the tools they need to navigate through the sales journey at their own speed. Provide ungated content for those who are just getting familiar. Offer a selection of gated content for prospects who are delving deeper into research. This could include white papers and infographics. To help prospects develop a preference for your brand, add some case studies, testimonials and a buying guide. Last but not least, provide an easy way for them to sample your services – this could be an online demo or an online quote.
Adapt your online process to appeal to all age groups. Don't make the mistake of assuming you can ignore the internet just because your ideal consumers are seniors. According to Bloomberg, many seniors embraced tech tools during the pandemic.
Don't leave out B2B. Business-to-business (B2B) shoppers also want to research and shop online. During the pandemic, many people switched to remote work. Whether these individuals are conducting research for personal reasons or business reasons, they're going to look online.
Great Content Can Be Hard to Find
If you've been trying to develop great content for your organization, you know that it's challenging. Your internal subject matter experts are busy and hard to pin down. Content development always gets the back burner. Outsourcing to Inbound Insurance Marketing provides an easy solution. Our team specializes in the insurance/insurtech niche and we already speak the language of insurance.