How Insurers Can Use LinkedIn B2B Marketing
6 October, 2022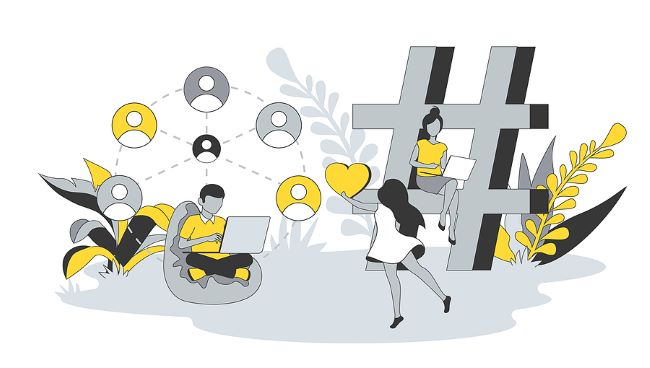 To generate more B2B leads, insurers should learn how to use LinkedIn B2B marketing effectively.
LinkedIn says it has more than 850 million members. And guess what? They're not all looking for jobs. The professional networking platform has become a leading source of business connections and insights. In our experience helping insurance industry clients meet their lead-generation goals, we have found that LinkedIn is by far the greatest source of B2B leads. We're not alone in this discovery – a survey found that 40% of B2B marketers agree that LinkedIn is the most effective channel for high-quality leads.
B2B marketers who aren't leveraging LinkedIn are missing out, but it's not too late to take advantage of this lead source.
Set Up Your Account – Really Set It Up
Setting up your account isn't the same as signing up. Whereas signing up should only take a few minutes, setting up your account to start generating leads will take a little longer.
1. Create a Personal Profile.
If you haven't joined yet, signing up is the first thing you need to do. Click the "Join now" button and follow the prompts. Once you have an account, you'll need to fill out all the fields on your profile.
Your personal profile is about you as an individual, but since you're also representing your company on a professional network, you need to keep it professional. Your profile is like a digital business card – only much more in-depth – and it will often lead to the first interaction you have with someone.
Upload a photograph of yourself. People want to see who they're reading about. Having a picture makes you more memorable and relatable. Remember to choose something professional.
Upload a branded background image.
Write a snappy headline. This is basically your job title. It's short, but it should also be catchy.
Fill out your "About" section, experience, and skills. The "About" section is your chance to introduce yourself. Keep it to the point and interesting. As you'll add your work experience, education, and relevant skills in their own sections, you don't need to include this information in your summary.
2. Create a Business Page Profile.
As you need to have a LinkedIn account before you can set up a business page, setting up a personal profile is a necessary step. Besides, people want to connect with other humans, not faceless companies. However, you shouldn't try to generate leads with just a personal profile – you need a business page to show off your brand.
There are three types of pages. The first is a company page – this is the one you'll want to set up. The second is a showcase page, which is a type of sub-page that can show off specific aspects of your company. This might be a good option to explore later, once you've set up your initial page. The third option is for schools and universities.
To set up your page, click on the "Work" icon in top right corner and scroll to the bottom of the menu to select "Create a Company Page."
Once you've selected "Company Page," you'll need to start completing information about your company. Just as with your personal profile, you want to fill out all the fields, keeping the information to the point and interesting.
3. Start Making Connections.
LinkedIn is a professional social networking platform – the keyword here being "social." The goal isn't to create a page and hope people stumble across it. If you want to leverage LinkedIn as a B2B lead-generation machine, you need to start making connections.
If you click on "My Network" from the top of the page on your personal profile, you'll see information about your connections and contacts. You can enter your contacts manually or import them from your email to invite them to connect. If you receive an invitation to connect, you can accept.
You can also request recommendations for your personal profile and invite clients to review your company page. This can be a good way to enhance your profile and company page.
Finally, start following other companies and ask them to follow your company page. To find companies to follow, search for them on LinkedIn and then hit the "Follow" button. You can also use the "Invite" feature to ask someone to follow your page. This might be a good way to make sure your employees are following you, for example.
4. Join Groups.
Groups are another great way to network on LinkedIn.
You join Groups from your personal profile, rather than your company page. Find Groups by going to your profile and selecting the "Work" icon in the top right corner – the same button you used to create your page. Select "Groups" from the list of LinkedIn Products that appears at the top. You can see the Groups you belong to or search for Groups to join by using the "Discover" button. After you request to join a Group, you may need to wait for approval.
5. Post.
If you've completed steps one through four, your account is fully set up. Now you're ready to use it.
There are multiple ways you can post on LinkedIn: from your personal profile, from your business page, or in the Groups you've joined. You can post videos, articles, documents, photos, and short messages with links to your website.
Since this is a social media platform, don't forget to interact with other people's posts. You can repost their content, like, comment – or do all three.
The Dos and Don'ts of LinkedIn
If you're trying to generate B2B leads, you need to go where the business decision-makers are – and that's LinkedIn. This is why LinkedIn B2B marketing is so important.
LinkedIn says that four out of five of its members drive business decisions. Being that the platform has more than 850 million users, that's a lot of decision-makers!
It is definitely possible to find B2B lead generation success on LinkedIn. If you're not achieving the results you want, it may be because you're making some common mistakes.
Do help your customer-facing employees update and professionalize their profiles. Let's say you spend a lot of time setting up your personal profile and company page, but then a big prospect you're trying to land checks out the personal profile of one your employees and it's… not great. Requiring employees to have a professional profile is much like having a dress code or setting a standard for greeting clients. You do these things because you know first impressions matter. Since your employees might be unclear about how to make their profiles look good, give them a hand.

Do post on behalf your customer-facing employees. The work doesn't end with a good profile: you also want your employees to keep their profiles active by posting regularly. The problem, of course, is that your employees also have their regular jobs to do! They might lack the time to post interesting articles, graphics, and videos. Help them by posting on their behalf, with their permission, of course. If you're using a social scheduling tool like Hootsuite or HubSpot, you can connect their profiles. Then, when you schedule company posts, you can choose which employees' feeds should also receive the post. This makes it very easy to keep your employees' feeds current with approved company content. If any employee doesn't feel comfortable having you post for them, that's fine. They can simply share posts from the company page.

Don't stop posting. Content marketing (including B2B content marketing on LinkedIn) has a cumulative effect. You might not notice significant results immediately, but, over time, it can make a big difference – unless you stop. You need to post regularly. Otherwise, potential clients might not see you – and that could hurt your brand awareness. Even worse, they might notice that you haven't posted in a while and wonder if you've gone out of business.

Do use Groups. Since we've already covered Groups, the only thing left to say is you must join some. There are Groups for different topics, issues, and even regions. In fact, Groups are one of LinkedIn's most useful features.

Don't be afraid to use Ads. Organic social media marketing is great, but when you've put a lot of resources into creating your content, it makes sense to invest a little more to spread the word. Ads can be an effective way of expanding your reach and building new connections.

Do try some more advanced posting techniques. It's easy to get in a rut of posting short messages and links, but LinkedIn supports many more types of content. You can create infographics and videos; you can even upload multi-page documents to create slideshow posts, known as carousel posts. By posting different types of content, you can stand out.

Don't post only third-party content. Sharing the content from other websites is easy and can be a great way to show that you're knowledgeable about current issues, but it doesn't help much with increasing website traffic or lead-generation. If your goals include driving traffic to your website and converting your leads into clients, you need to promote original content in your LinkedIn feed.
LinkedIn Doesn't Have to Eat Up All Your Time
At this point, you might be concerned that using LinkedIn B2B marketing will require too much work. It doesn't have to. You can conquer LinkedIn in just 10 minutes a day – the LinkedIn Action Plan will show you how. Download and Share This LinkedIn Action Plan.