How to Manage B2B Insurance Marketing During a Pandemic
14 April, 2020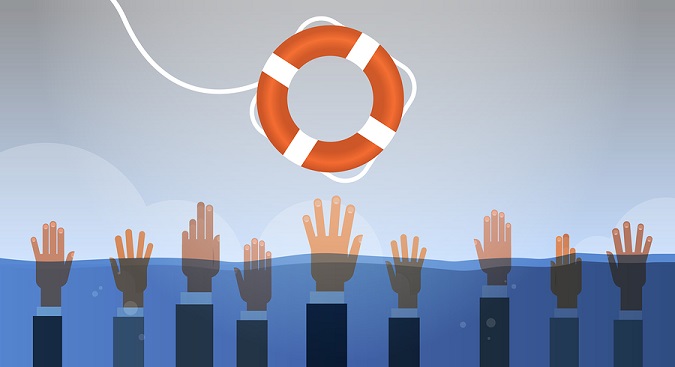 Over the past month, everything has changed, and those changes are having a monumental effect on our insurance marketing plans. While the restaurant, travel and hospitality industries are experiencing an immediate hit, we in the insurance, financial and technology industries will be whipped by the tail of the crisis.
Many of you are already bracing for impact. When I speak with insurers and insurance tech providers around the U.S., I hear rumblings of marketing budget cuts – which begs the question: Is cutting the marketing budget the best response in this situation?
Market Snapshot
Here are some interesting statistics from HubSpot, culled from surveying 70,000 companies and organizations since the COVID-19 crisis began:
Average deals have dropped 23 percent as of March 30.
Average monthly website traffic increased 13 percent in March compared to February.
Marketing email rates increased while sales email response rates have dropped.
Key Takeaways
While closed deals and sales are declining, informational marketing is more important than ever. Your prospective clients are at home, with time on their hands. They are visiting your website and educating themselves. Now is the time to accelerate informational marketing efforts rather than dialing them back.
Granted, your marketing efforts probably won't result in immediate sales. Businesses aren't going to spend money yet. However, priming the pump now is important.
Three Realities of Turning Off Marketing
If you decide to turn off your marketing efforts, it's important to do so with eyes wide open. You have to be ready for the long-term effect of your actions and you must factor in the needed rebound time. Here are some things to consider:
The Marketing See-Saw: Picture your company sitting at one end of a playground see-saw and all your competitors at the other end. When you add a lot of rich content to your website, you start ranking higher in search results. When you proactively reach out to prospects, you enjoy better top-of-mind awareness with your target audience. But what happens if you let up for even a month? Your rankings fall fast. Anytime your competitors are active, and you are not, you'll find yourself on the low side of the see-saw – both in search and in brand awareness.
Competitive Quicksand: If you're on the low end of the see-saw, you can't afford sit still for long. As your competitors establish more authority and earn better rankings, you will be going in the opposite direction. Picture your end of the see-saw sinking deeper and deeper into quicksand. When you finally decide to rise up, it's not easy. Rankings and mindshare fall much faster than they rise. This is an eventuality you can't take lightly. If you're in a competitive space, it could take you months to regain the rankings and brand awareness you used to enjoy.
The Empty Pipeline: Marketing studies have repeatedly shown that it can take seven to 13 contacts before a prospect is ready to act. If you achieve one contact every month, you're looking at up to 13 months before you make a sale. Usually, you have a wide range of prospects in various stages of your pipeline so waiting isn't that painful. However, if you turn off your pipeline for a while, it sits empty. When you turn it back on, you have a long wait. Rebounding is not an easy slog.

First and foremost, remember that everything has changed. This isn't just about your company and your budget. Your buyers are in a different place than they were in February. They won't respond to the same messages that they would have two months ago.
Take time (but not too much time) to assess …
Your buyer personas. What has changed? What is no longer true? What are the problems they need solved? How can you reach out in a different way – not to pursue an instant sale, but rather to add value and become an ally?
Your messaging. If you've been using self-promotional messaging, retool and go with an educational, informational approach. Go back to your refined buyer personas and create content that speaks to your prospects' current COVID-19 mindset.
Your marketing and sales methodologies. Feet on the street is not currently an option. Tradeshows and events are out. What can you deploy in the short-term and the long-term to reach your audience?
Potential budget tradeoffs. Already, your company is spending less on gas, travel, exhibitor fees, meals and other expenses. How much budget have you already saved and how long will those savings continue? How can your replace high-cost activities (like travel and tradeshows) with low cost activities (like blogging and social media)?
Your editorial calendar. Use an editorial calendar to plan content that will lead each of your buyer personas on a journey through your pipeline. This is an educational journey. What do prospects need to understand key challenges, the options available and how your product/service overcomes those challenges best? What help can you provide now to position yourself as their best partner for the future?
Your existing marketing library. Take inventory. What do you have in your library that already speaks to your prospects' new mindsets? What can be adapted and repurposed? What do you need to develop?
Your content arsenal. Proactively tune up your blogs, white papers, case studies, infographics, buying guides, videos and anything else your prospects will need. Now is the time to meet customers where they're at – at home, in research mode.
When you are ready to build your content, we're ready to help. Contact us to receive our Get Acquainted Kit. New Client Special: For a limited time, when you purchase a bundle of four blog articles, we'll throw in a fifth article, on a topic of your choice, for free.