How to Market Insurance: 9 Content Considerations
8 November, 2022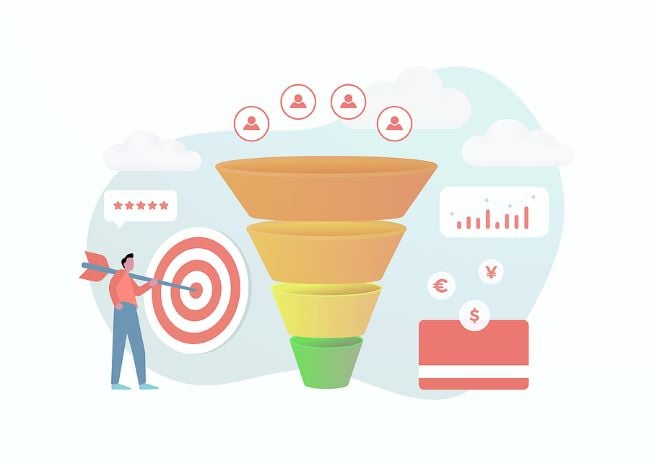 People need insurance for themselves and their businesses and you have insurance products to sell. It seems like a perfect match. Unfortunately, finding prospects and convincing them to buy from you (rather than from your competition) isn't always straightforward. You need to know how to market insurance.
The following nine considerations can help you fine tune your insurance marketing strategy and make more sales.
1. Focus on the Emotions Behind the Purchase
The insurance industry is not a monolith. There are individual insurance agents and brokers as well as large agencies and brokerages – and even that is just the tip of the iceberg. There are also MGAs, FMOs, wholesalers, and insurance carriers along with an ever-growing number of insurtech companies.
On top of this, we have commercial versus personal insurance products, plus a wide range of insurance lines: from life and health to property and casualty. All of this diversity means that a marketing strategy that works for one insurance company might not be right for another.
Despite the diversity, there is commonality. Insurance is not a fun product – it is not a luxury item people treat themselves to. Insurance is something people purchase out of necessity and hope to never use.
This does not mean insurance marketing should be boring. Even in B2B insurance marketing, it's important to remember that decision makers are human – and humans don't like being bored.
Statistics and facts are important, but emotions can be, too. Many insurance purchases are tied to risk, fear, and the desire to protect things and people that matter most.
2. Develop Your Target Audience
Since insurance companies have different audiences, it's important to identify your target audience. Then, you need to focus on target audience development. While it's tempting to keep your target audience big and broad, that strategy can dilute your message. When you narrow your target, your messaging can become hyper-focused and more effective.
MarTech defines audience development as the process of keeping your audience engaged with your brand, starting when a prospect first notices your brand and continuing as you convert the prospect into a customer and foster loyalty. This process is "imperative for long-term success."
This is true in many industries, but it's especially relevant to the insurance sector. You want your clients to come back to you year after year for renewals and for new product needs. To ensure this happens, you need to provide value and differentiate your brand from your competition. A steady stream of content marketing that caters to your target audience can help.
3. Deploy Client-Focused Insurance Marketing
Insurance is an evergreen product, but you can often tie campaigns that market insurance into annual events, such as Life Insurance Awareness Month in September, the Medicare Annual Enrollment Period in the fall, or hurricane season risk. Breaking news events and changes in legislation also provide opportunities for timely marketing.
The most effective insurance marketing ideas tend to involve target audience development. Instead of focusing on your company or product, focus on the needs of your audience.
What questions does your target audience have? Create content that answers those questions.
What problems and concerns does your target audience have? Create content that provides solutions.
What risks do people in your target audience face that they may be unaware of? Provide warnings, statistics, and tips.
4. Combine Inbound and Outbound Insurance Marketing Strategies
The type of messaging you deploy is only one part of the puzzle; another is how to best reach your target audience.
Your options fall into two broad categories: inbound marketing and outbound marketing.
Outbound marketing involves sending marketing materials to reach your audience – regardless of whether they are seeking help. Outbound interrupts your prospects while they're living their lives, hopefully grabbing their attention – but they may be less likely to respond because they may or may not have a need for your product or service. Examples of outbound marketing include cold emails, direct mail and ads.
Inbound marketing occurs when you are "discovered" by people who are actively searching for a product or service and when you nurture prospects who came to your website and requested more information. Examples include blogging and gated content, such as white papers.
Most comprehensive marketing strategies use a blend on outbound and inbound strategies.
The challenge with outbound marketing is that people have been inundated with ads for years and have now grown wary. Many people will ignore ads, and trust is low – a report from Magna found that only 10% of people trust online ads.
People do tend to trust their own research, though. Think with Google found that 53% of shoppers say they always do research before buying something. For high-stake purchases like insurance, research is especially common. By employing inbound marketing techniques, you can bring these prospects to your website.
5. Contemplate the Buyer's Journey
To understand how inbound marketing supports sales, you first need to understand the customer journey and your marketing funnel.
A marketing funnel refers to the stages prospects go through before they decide to buy from you. Often, prospects are not ready to buy immediately: they need to undertake certain steps before they become ready to buy. That's why leading with a free quote offer often fails. The marketing funnel is designed to guide prospects through the following steps:
Top of Funnel: People are learning about your brand, possibly for the first time. They many be looking for solutions to help them solve their problems or be researching a type of product or service. You can attract potential clients to your website with content that addresses their needs and concerns. Online content is particularly important at this stage because you want to be ranked high in search results, although social media posts can help with distribution, too. A strong call to action helps people move to the next stage.
Middle of Funnel: Nurture the relationships you're building. Users have now found your brand, but they're not ready to buy. You can encourage them to keep coming back to your website and develop a sense of trust by providing in-depth content that meets their needs. This is a good time to introduce gated content for lead generation: readers provide their contact information to access valuable content.
Bottom of Funnel: Leads are ready to make a decision, so in this stage, you transition from content that educates to content that helps them develop preference for your specific offering. Pieces may include case studies, testimonials, buying guides and sales sheets. Personalized outreach that shows them exactly how you will solve their challenges is essential.
Continued Nurturing: Your marketing efforts should not end once you have made a sale. To create loyal customers who provide word-of-mouth advertising and help you gain new clients, you need to continue nurturing the relationship. Demonstrate your ongoing value by providing existing clients with content that contains useful tips, warnings, and solutions.
6. Include Email Marketing Tactics
The above marketing strategies attract modern prospects who want to do their research before they come to a decision, but what about prospects who aren't as engaged? Email marketing strategies can target these leads.
For example, when you offer gated content to your middle of funnel audience members, you can ask for their email addresses and for permission to send them emails. You can then launch an email nurturing campaign designed to move individuals through the funnel.
Email marketing can also be useful when you're marketing to current customers. For example, you can create a monthly e-newsletter to stay in touch with your clients and to provide useful information. Targeted and personalized cross-selling campaigns are another possibility.
7. Consider Print, Too
A lot of the focus so far has been on digital marketing – and for good reason. According to the Digital 2022 Global Overview Report from Hootsuite, 92% of people in North America use the internet, global internet users spend an average of nearly seven hours online each day, and the most common reason cited for using the internet is finding information.
Online marketing is a fantastic way to spread the word about your brand – but this doesn't mean there's no place for print in your insurance marketing efforts. A 2022 report from Forrester shows that a hybrid approach using direct mail and digital strategies can boost engagement and help counter digital fatigue and that 69% of those surveyed plan to increase spending on direct mail in 2023.
Prospects may never see your emails if the messages land in their junk mail folders or are snagged by spam traps. Of course, prospects often ignore mail as well – capturing your audience's attention is a challenge regardless of the channel you use – but there's a chance your audience will look at your postcards, letters, and bulk mailers. Direct mail can complement your digital campaigns and help you widen your reach. In fact, this tactic may be especially effective with certain groups, such as B2B buyers.
8. Plan Multiple Touches
The number of touches required to convert a user into a client varies. However, you should expect to need multiple touchpoints. The number of touches you need tends to increase as your target's level of sophistication and the dollar value of your offering increases. For example, a C-suite target making an important purchase might need more than 15 interactions.
Content can help you stay in contact with prospects throughout the customer journey. Some targets may be willing to provide contact information for access to information. For example, insurance agents are often hungry for information and happy to complete forms. C-suite targets may be more resistant to giving you their personal details, but content is still highly valuable to them. According to MarTech, a survey from FocusVision found the B2B buyer's journey involves an average of 13 pieces of content.
9. Know that it Requires a Cumulative Effect
When you're searching for effective insurance marketing ideas and strategies, you may be looking for the one thing – a silver bullet – that will boost your sales and deliver a great ROI – but insurance marketing is not about just one thing.
Marketing has a cumulative effect. A single piece of content probably won't encourage someone who's never heard of your brand buy from you, but it can provide an opening. With more content, you can nurture the connection until the target is ready to buy. It's a process – one that can take a while. You need to keep up the momentum with new content and new campaigns that draw users in and keep them moving through the funnel.
Now that you've seen how to market insurance, it's time to get started.
Inbound Insurance Marketing provides content subscriptions to prevent bottlenecks in your inbound marketing funnel. Pick the subscription level that meets your needs and download our white paper, How to Fuel the Buyer's Journey with Thought Leadership.