How to Use Content to Convert Top-of-Funnel Leads
22 December, 2017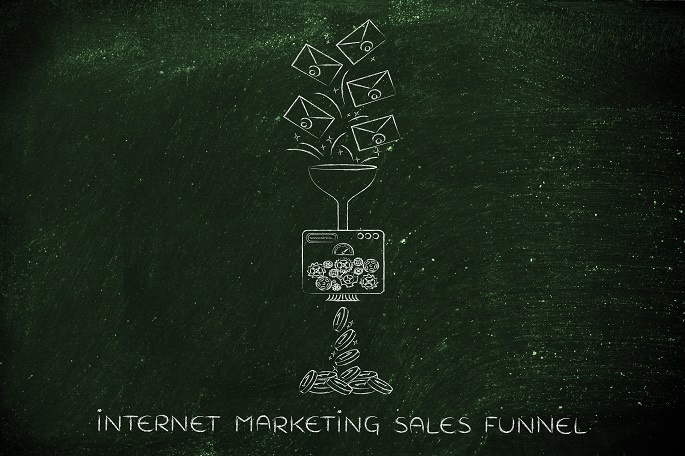 Last week, we discussed the importance of respecting the buying journey. In the same article, we reviewed the difference between "top of funnel" and "bottom of funnel" insurance offers. For example, offering a complimentary insurance quote is a bottom of funnel offer because it only appeals to visitors who are ready to buy. The problem is the vast majority of visitors on your website are NOT ready to buy – they are ready to investigate, explore and learn. With this in mind, it's more effective to greet your guests with top of funnel offers on your home page and other top level pages of your insurance website.
In fact, a June 4 article in Marketing Profs cites compelling research from the CMO Council indicating that 87 percent of B2B buyers say online content has a major to moderate impact on vendor preference and selection. Think about it. If you are planning to spend a lot of money on something you don't personally understand, you will be drawn to partners who are willing to educate you and share information.
Like the idea of influencing thinking and buying decisions with helpful content?
Check out the eight top of funnel insurance offers for B2B insurance marketing below:
Customer case study
Short, non-technical white paper
Webinar or podcast
Self-assessment tool
Risk management action plan
State of the industry report on rates and trends
Industry spotlight – For example "Five Construction Insurance Trends for 2013"
E-newsletter subscription
As you develop content, strive achieve the right balance between not enough and too much information. Put yourself in the readers' shoes and make sure to write to their level of knowledge and sophistication. Avoid jargon and don't be self-promotional. The primary purpose of content is teaching. If you teach well, buying will be a secondary benefit.
In addition to improving user experience, great content is a highly effective lead-generation tool. Ask visitors to complete a short form to attain access to your downloadable content, so you get their contact information for later follow up and nurturing. Just remember to keep the form short and simple. Visitors are usually willing to complete five fields or less. If you ask for more than five fields, you may see higher abandon rates.
In summary, offering a website visitor a free quote on the home page is similar to offering a dinner guest dessert before the main course. It's awkward! The relationship will develop naturally if you respect the buying journey and offer content that's appropriate for each stage of the insurance buying cycle.
Find out why content writing is no longer optional – it's a basic business survival skill. Also, if you haven't already done so, subscribe to our blog in the upper right corner of this screen.