Insurance Case Studies: The Ultimate Guide
17 February, 2023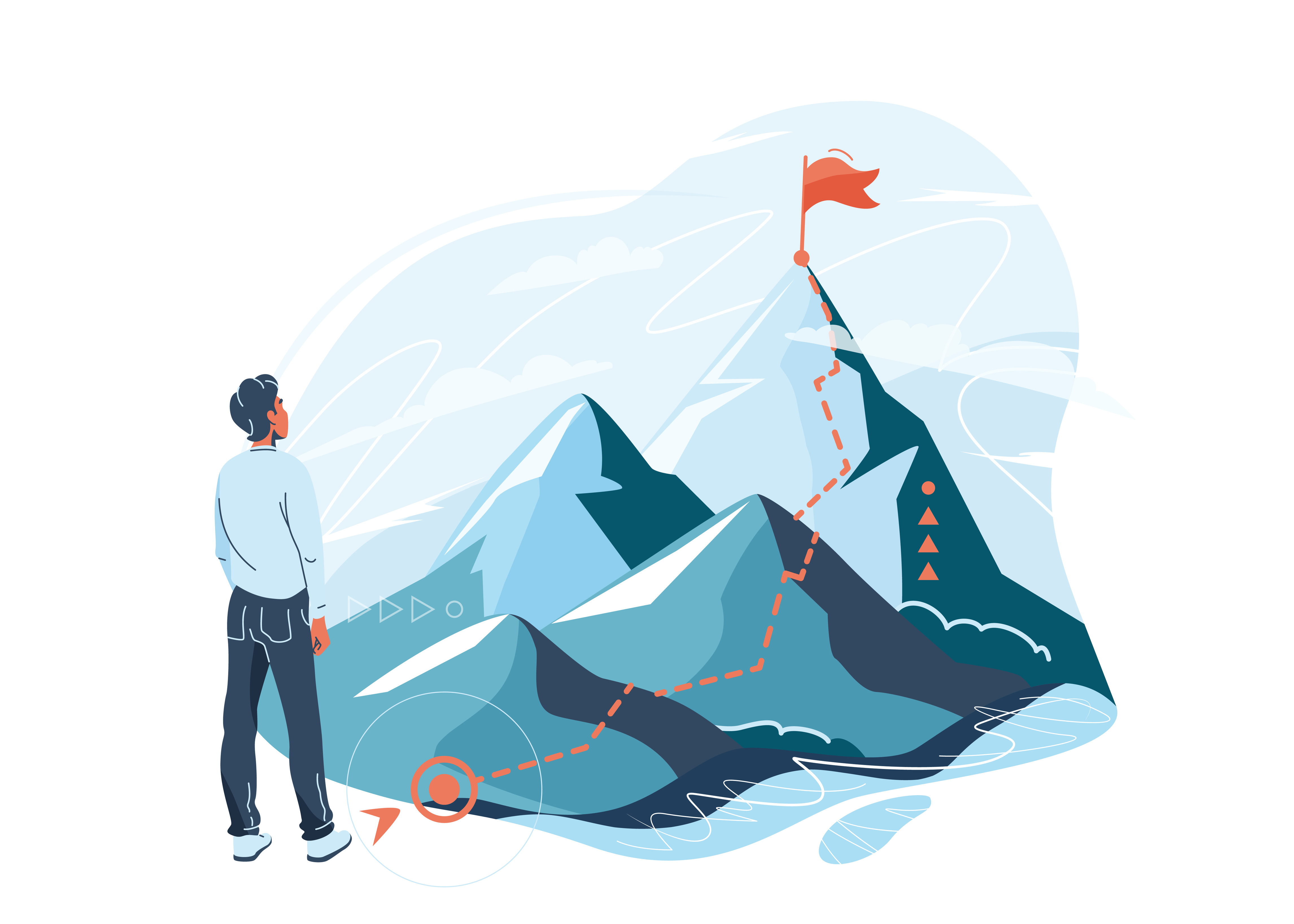 How do you show your prospects exactly what your company can do for them? With a case study. Insurance case studies provide buyers with the solid facts, figures and performance examples they need to make a purchasing decision.
What Is a Case Study?
A case study is a powerful marketing tool that is often used in the middle or bottom of the sales funnel, to help buyers develop a preference for your offering. Case studies increase buying confidence and validate the buying decision. They prove that your product or service performs as promised.
Case studies change the conversation from telling to showing. Instead of just telling prospects how great your brand is, you can show prospects exactly what your brand is capable of achieving. This gives prospects a more concrete understanding of what to expect and enables them to step into the shoes of a satisfied customer.
The Elements of a Case Study
An effective case study contains key elements that align with the buyer's journey:
Who is the customer? If you don't have permission to name the customer, describe the customer by industry, size and other relevant details.
What problem were they trying to solve? When B2B buyers are shopping for a product, they're trying to solve a specific problem. Identify this problem so other prospects with similar problems can relate. Sometimes, there's more than one problem.
What other solutions did they consider? B2B buyers usually consider multiple options before deciding. This is a key part of the process, and including the details can help emphasize why your company stood out.
Why did they choose your solution? State exactly what your company offered that other competitors couldn't.
What was the implementation process like? Switching B2B vendors can be a major undertaking. Describe the process so your prospects will know what to expect. Of course, you want to put your company in a positive light and focus on the positives, but you can include hiccups that occurred in the process and how you handled them. Prospects know that things don't always go perfectly according to plan, and this shows that you're competent and able to overcome any barriers that arise.
How has the company benefited? In the beginning of the case study, you described the client's problem. Now touch back on this and show how the problem has been solved. Include specific information about how the company has benefited from your product or service. For example, how much time or money has the client saved? How are they better prepared? How have you helped increase their revenues?
What are the key takeaways for others in a similar situation? Convince prospects that they should follow the client's example and partner with your company. Summarize your argument with key takeaways from the case study.
Case Study Dos and Don'ts
To squeeze the most value from your case study, you need to follow some best practices.
Don't just list bulleted facts. You might be able to pull a list of bulleted facts from your case study to use in other types of content, such as social media posts, but your actual case study should be at least two pages long to tell the story in a meaningful way.
Do use names. Your case study will carry a lot more weight if the featured customer is named. You can also use anonymous case studies, but they are not quite as credible.
Do appeal to emotions. Think of your case study as a story. You're showing your prospects what it's like to work with your company, so you need to build a narrative. This is also a good place to build an emotional argument by showing how your company can help clients deal with pain points and reduce problems.
Don't make your case study longer than it needs to be. Your prospects are busy, and they probably won't have time to read an overly verbose document. Provide enough information to create a compelling story, but don't get bogged down with unnecessary details. An effective case study will often be around two pages.
Do include quotes. You can say that your company is great, but it sounds more convincing if one of your customers says it. The featured customer may be willing to provide you with quotes and their logo to include in your case study. As a bonus, this is also free publicity for them.
Do get permission. If you're naming a customer, you will need to secure their permission and allow them the opportunity to review and approve the final piece before it is used. Be sure to save their written approval in case questions arise in the future.
Case Studies Should Be Part of Your Content Library
Creating a case study can take some time and effort, but they are worth it.
According to the 2022 Edelman Trust Barometer, 63% of people worry business leaders are trying to mislead people with false or exaggerated statements. If you just say that your company can help people solve their problems, your prospects might not believe you. You need to build credibility, and a case study that provides concrete examples can help.
A case study is also a fantastic way to differentiate yourself from your competition. As mentioned earlier, case studies are often used in more advanced stages of the customer journey, when prospects are already familiar with your company and need information that's going to guide their purchasing decision. You want to create preference for your company so you can close the sale, and a case study can help you do that.
Your Case Study Can Convert Leads for Years
Some content has a short life, but not case studies. Although creating a case study will require some effort, once you have it, you can use it for as long as you continue to offer the featured products and services, and the featured company is still a customer.
Feature your case study on your website. You can create a landing page for your case study or case studies so prospects can find them easily. They can be offered as instant downloads or you can generate leads by gating them with a form.
Promote your case study in social media posts. Spread the word about your case study on social media. You can always just write a post and link to the case study, but also consider designing graphics for the case study. A LinkedIn carousel post is another great way to highlight your case study on social media.
Encourage prospects to download the study as a call to action in your blog posts. This is a practical way to encourage your audience to learn more about your company.
Link to case studies in email nurturing campaigns. If you're nurturing a prospect that has downloaded other content, a case study link can entice additional engagement.
Build case studies into your sales processes. Sales professionals love using case studies as handouts as they provide a great springboard for meaningful conversations.
Use content to develop webinars or videos. You can even use case study content as the foundation for very powerful webinars or videos.
Need Case Studies but Don't Know Where to Start?
Inbound Insurance Marketing can help your company develop powerful, effective case studies. Learn more. Or, if you're ready to get started, schedule 30 minutes to discuss your project.