Insurance Websites Gone Wrong - 10 Crucial Mistakes
26 September, 2022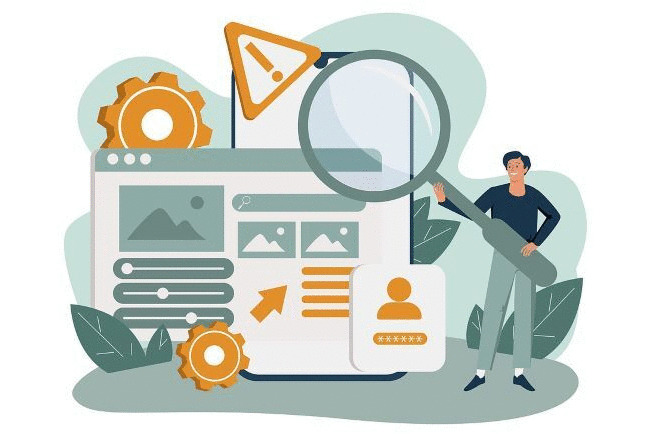 Your website is much more than online real estate. It is the place where your business virtually entertains guests. If you were inviting 100 guests into your office tomorrow for an open house, what would you do? You'd probably wash the front windows, place some flowers on the reception desk, tell employees to be on their best behavior and order food.
Guess what? You need to do the same things every day when you entertain guests online through your website. Just remember, you have to do more than look good. You have to actively engage your visitors.
Is your website a gracious host?
Below are 10 signs that it's time for an upgrade!
You go on and on about yourself. No one likes to go visit the party host that won't stop talking about her accomplishments. The same is true at your website. If your home page brags that you're the leading provider, there's no doubt that you're out of date. Website visitors want to know "what's in it for them" in the first two paragraphs. In the past, companies used a lot of impressive words like best-of-breed, scalable and next generation. Boasting and using big words like those are so yesterday. Today's buyers want simplicity, authenticity and transparency. Get to the point and tell them how you can help.
You serve the same fare every time. You would never serve your dinner guests the same meal each time they visit and your website shouldn't either. With the flexibility and accessibility of content management systems such as WordPress, there's no excuse for no updates. At the very minimum, you need to have a blog and you should strive to publish an original, new article every week. Among other things, blogging keeps your content fresh, shows that your company is a thought leader, builds SEO and attracts more traffic to your website. In fact, according Hubspot, companies that blog have 55 percent more website visitors than those who don't. If you add blog roll widget to your home page, your home page will continuously be updated with your latest posts. Beyond blogging, we recommend that you change your content download offers occasionally so repeat visitors can discover something new.
You give no guidance. When you entertain guests, you let them know the schedule, where to place their coats and when the meal is served. You need to do the same thing on your website. Guide them through it and tell them how to get information. One way to give guidance is by using calls to action. Calls to action (CTA) are callout boxes or even copy links that lead the reader to a landing page where he or she can request more information. In other words, CTAs are the gateways to your offers. Your on-screen web copy provides introductory information. Your CTA and offers tell readers how to learn even more. Remember, you'll never generate leads if you don't ask for them.
You fail to move the relationship forward. When you personally entertain, you make plans for the future. As your guests leave, you make suggestions to get together again. You also need to offer ways to move online relationships forward. Give your audience a reason to take a next step. Offer a newsletter, a white paper, a case study, a free analysis or a discount. Just remember that buyers make decisions in baby steps. Your offers should deliver maximum value with minimum risk for the reader. Most visitors don't want to talk to a person yet, and that's exactly why the most common offer in the insurance industry "get a free consultation" is pretty ineffective. Insurance prospects prefer instant downloads, and they're usually willing complete a landing page form to get the information they desire.
You don't provide enough options for future interaction. When you invite your guest to interact further, there may be a conflict. He may not be interested in the activity you're suggesting. For example, you may offer a workers' compensation case study to someone who doesn't have employees. So, on your website, you need several suggestions to move the relationship forward with a variety of calls to action and coordinating landing pages. Offer something for everyone.
A landing page is simply a website page that includes a form for the visitor to complete. There is a direct correlation between the number of landing pages on a website and the number of website leads generated. At a minimum you should have five landing pages. But don't stop there. Plan to add more landing pages at a rate of one per month. Landing pages are short, concise and serve one purpose – to sell the offer. The reader should know why she cannot survive without this valuable piece of information that you're giving away, and why she MUST take the next step and complete your form. Don't let her leave empty-handed.
Conversation is weak. When entertaining, the host needs to keep the conversation moving and the same is true online. The most compelling web pages provide chunks of easy-to-digest information. An effective web page starts with an interesting and keyword-focused headline. It's surprising how many insurance web pages are completely missing the most important part – the headline! The body copy should be broken into short sections divided by subheads for easy scanning. The sidebar is an important piece of online real estate – not to be neglected. It's the perfect place for your calls to action. Finally, don't forget to build in links throughout the copy so that readers don't dead-end. You want to guide them through your website.
It's important to make your content meaty. Exceptional insurance websites incorporate testimonials, case studies, examples and value-added information to download. This added element of credibility often compels visitors to become customers.
Guests are confused. If you serve dessert before the main course, your guests are likely to be confused. The same is true online – guests expect an intuitive experience. When it comes to navigation, nothing beats simplicity. Avoid building more than three levels of pages.
No one can find you. If you invite someone to your office, you probably provide an address. But what happens if there is no address? Do you have a large, illuminated sign by the main road? Is your building clearly marked? You need to take similar steps online because many of your guests won't have your address – AKA your domain name. They will stumble upon you, if you've made it easy.
However, if your website is not search engine optimized, stumbling upon you is far from easy. You'll never appear in the search results when someone types in a phrase such as "professional liability for architects." It's important to remember that search engine optimization is not a one and done activity. It's an ongoing process of building your online presence and authority. Even when your off-screen and on-screen copy is properly optimized, your site may not rank for targeted phrases right away. Sometimes you rank, only to discover three months later that a competitor passed you by. This is another reason that blogging and continuously updating your site content is essential. If your site is optimized you broaden your net to capture visitors that haven't otherwise heard of you.
One mode wonder. If your website only functions well on a desktop, you're not going to make it. These days, even business prospects are searching for your business from their phones. Make sure your website is mobile optimized and the page are legible and functional from a phone screen's view.
No feedback. When you entertain in person, you enjoy continual feedback. You see your guests' faces, you hear their compliments and you notice when conversation is dying or food is left untouched. Feedback is necessary online too. To build your online business, you need data - where visitors come from, what makes them convert, and which types of visitors become leads and ultimately become customers. Make sure you're using analytics to measure your progress. Google Analytics is a good starting point.
In summary, you have to make it easy for people to visit your site and you must be a gracious host once they arrive. Provide lively conversation, plenty of interaction opportunities and don't let them leave empty-handed. When you do these things, a lot of things start happening. Visitors return, they tell their friends and they begin to move through your buying funnel.
If your website isn't generating any leads, it's time to take action. The static brochure sites of the past two decades don't cut it in today's digital age. Today's insurance buyers want to take charge of the buying process, educating themselves before they get a salesperson involved. If your website fails to engage them, you'll never have a chance.
Check out our Content Marketing Roadmap to understand the types of content your website may require.