State of the Internet - 10 Takeaways that Matter for Insurance Marketing
17 July, 2018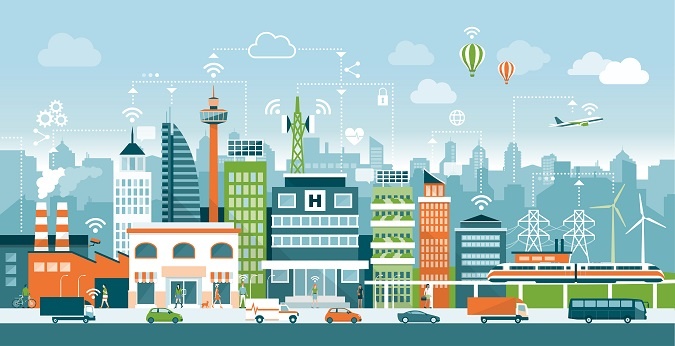 Are you keeping up with the latest internet trends? Kleiner Perkins has released the 2018 Internet Trends Report by Mary Meeker. The in-depth report is 294 pages long and chock-full of important information. Here are the top 10 takeaways for marketers.
1. Internet marketing won't reach everyone – but it's increasingly effective at reaching many people.
The number of global internet users keeps growing, but the pace is slowing. The year-over-year growth for 2017 was 7 percent, compared to 12 percent in 2016. There are approximately 3.6 billion internet users worldwide. The slowdown is to be expected – as internet penetration increases, growth becomes increasingly difficult.
While the total number of internet users is growing at a slower pace, internet usage growth remains strong. In 2017, adult users spent an average of 5.9 hours per day with digital media. Compare this to 2008, when adult internet users spent an average of only 2.7 hours per day with digital media.
Markets can't reach everyone on the planet via the internet – but 3.6 billion people do use the internet, and they're online for an increasingly large period of time. This means that marketers have more opportunities to reach internet users.
2. Mobile is increasingly important.
Internet users spend an average of 3.3 hours each day accessing digital media on a mobile device – that's more time than they spend using desktop computers, laptops and other connected devices combined.
Marketers cannot ignore mobile. It is now essential that websites be optimized for mobile.
Mobile advertising is also creating a missed opportunity, as the advertising dollars spent on mobile compared to other print, radio, television and desktop lags behind the time spent on mobile compared to print, radio, television and desktop.
3. Messaging is huge.
Facebook Messenger had around 1.3 billion monthly active users in 2017, while WhatsApp had 1.5 billion.
Marketers have many ways of reaching consumers these days – and this includes messaging. Messaging is an increasingly popular communication channel, and for marketers trying to engage customers, it should not be overlooked.
4. Voice is here.
Voice technology has made major improvements in recent years. Google's word accuracy rate is now about 95 percent – which is also the threshold for human accuracy.
As voice technology has improved, more people have started using it. Additionally, new products that depend on voice – like smart speakers – have increased in popularity. In 2017, more than 30 million Amazon Echoes were in use.
More and more searches are made using voice. For marketers, this means that search optimization must include voice.
5. Data is leading to the privacy paradox.
Providers can use a combination of personal and collective data to create better user experiences. Netflix, Spotify and Facebook are among the examples provided.
Additionally, companies that are seen as internet data leaders also tend to have high American customer satisfaction index scores. Amazon has a score of 85 and Google has a score of 82, both above the average of 77.
Data can help internet companies provide better services and internet users spend more time online. However, regulators are worried that data may be used improperly. This has lead to new data privacy laws, most notable the EU's General Data Protection Regulation.
Marketers must be careful to use data effectively while being mindful of privacy issues and regulations.
6. Many product searches begin in one place.
Almost half of all product searches begin on Amazon. After that, search engines are the most popular starting location, with 36 percent of all product searches beginning there.
In the age of the internet, reaching customers isn't just about finding them – it's also about making sure they can find you. Today's consumers actively search for the products and information they want. Marketers need to make sure their products and services can be found online.
7. Searches are getting local.
Search queries on Google are seeing an increasing amount of data-driven personalization. Location is especially important. The phrase "near me" saw a 900 percent query growth between 2015 and 2017.
Many companies may struggle to compete with national and international giants – but sometimes they don't have to. By focusing on local search, marketers can limit competition and appeal to consumers who want local and personalized results.
8. Social media is driving product discovery and purchases.
Social media is way for people to connect with each other, but it's also a way for companies to connect with consumers.
Among U.S. respondents between the ages of 18 to 34, 78 percent have discovered a product via Facebook and 34 percent have discovered a product via Twitter.
This discovery results in real sales. More than half of respondents bought a product online either immediately or later after discovering it online via social media.
Marketers should incorporate social media into their strategies, especially if they're trying to reach a young and tech-savvy demographic.
9. Metrics are evolving.
Ad engagement is increasing – but not fast enough to keep up with increases in cost. The effective cost per thousand impressions is up 112 percent, while the click through rate is only up 61 percent.
As the customer acquisition cost rises, marketers are adjusting their priorities. When asked what they considered to be the most important ad spending optimization metric, 27 percent of respondents cited customer lifetime value, the total value of a customer over the course of the customer-business relationship, making this the most popular answer. Impressions and web traffic came in second, with 19 percent of respondents citing this metric.
10. Accountability matters.
As concern over fake news spreads, advertisers have been forced to take note. Proctor & Gamble cut $140 million in digital ad spending over brand safety concerns, while Facebook has removed 583 million fake accounts and hired more content moderators.
When developing brand awareness, marketers must strive for accountability and make trustworthiness a goal.
Want more information to power your insurance marketing strategy? Find additional articles and resources in the Insurance Marketing section of our website.