The 8 Point Check-Up for Insurance Websites
3 October, 2017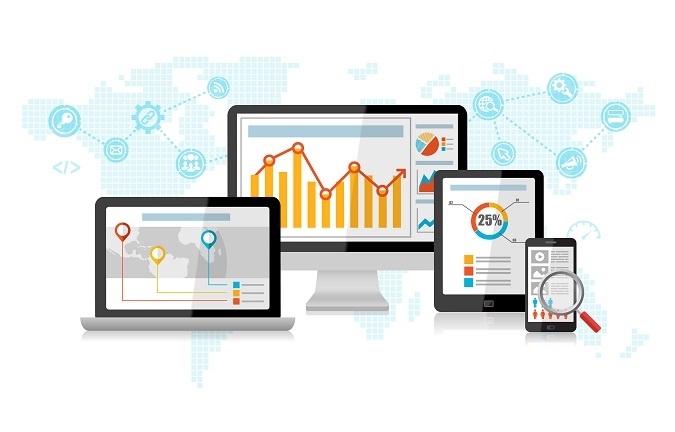 When's the last time you refreshed your insurance website? If you can't remember, there's a good chance it's due for some changes. After all, your website is often the first thing new prospects see. You want to put your best foot forward.
Wondering if you need a refresh? Here are eight points to check:
The BASICS: First, let's start with basic function. Can your website visitors easily understand what you do and how you can help them? Can they find the product and service information they need? Is your contact information easy to find? According to KoMarketing.com, 86% of visitors are looking for product and service information and 64% seek contact information.
The MESSAGE: Is your website written to speak clearly to your target audience? Does it guide, educate and inform? Is it written from a "YOU" perspective so visitors can easily envision the benefits of working with you? If you have more than one target audience, does your website take each type of visitor down a purposeful communication path? A study by com found that 46% of visitors leave websites due to "lack of message."
The LOOK: Is your website visually appealing? Does it have a modern, full-screen layout? Is it consistent with your company's brand standards? Does it look good on all devices? Are you proud to show it to prospective customers? A study by Adobe found that 38% of visitors will stop interacting with your site if they find the content/layout unattractive.
The MOBILE ACCESSIBILITY: Is your website mobile-friendly? Google has stated that more than half of all searches now come from mobile devices. If your site is not mobile-optimized it is no longer ranked for mobile searches. Your ranking could also be penalized in desktop searches for not offering a mobile option.
The SPEED: When you input your website's URL, does the site appear quickly? Does it navigate between pages seamlessly? Google uses page speed as a factor when determining rank. A fast site also creates a better user experience.
The SEARCH RESULTS: Does your website appear in search results for your product or service? For example, if you offer professional liability insurance for doctors, does your website appear in the first three pages of results when prospects search on that term? Here's why it matters: Google reports that 71% of B2B researchers start their research with a generic search term (not a business name).
The CONTENT: Is your website's content fresh and ever-changing? Do visitors find new information every time they visit? Do you have a steady supply of educational information to share through social channels and attract new visitors to your website? According to HubSpot, companies that regularly blog enjoy much more traffic than those that don't.
The LEAD GENERATION: A website shouldn't be a static digital brochure. That was OK in 2004 but is not OK today. Now visitors expect to be engaged by buying guides,

white papers

, calculators and other tools to empower informed decisions. When you offer these valuable tools, make sure you require a form completion in exchange. This is the key to turning your website into a lead generation machine.
If your website fails to deliver in any of these eight categories, it may be time to refresh your insurance marketing content.