The Great Insurance Article Auditing Checklist
18 February, 2020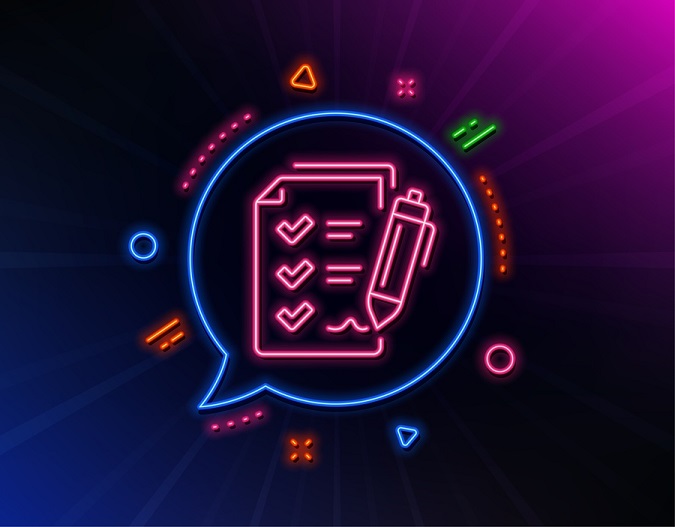 You've written a great insurance article. Now you want to share it with the world. But wait! Before you hit publish, there are a few things you should check.
1. You have a killer title.
Your great insurance content needs a great title. The title is what grabs people's attention and gets them to read. With today's short attention spans, a catchy headline is more important than ever.
A good title should be intriguing but honest – we're not writing clickbait here. It should be succinct, but not overly short, and it should include a keyword or two. For more tips, check out How to Write Grabbing Blog Headlines.
2. You have great images.
People love visuals, so give them what they love. Including eye-catching photographs or infographics is a great way to bring attention to your content.
Just make sure you have the right to use your images. If you publish a picture you don't have rights to, you could get hit with a takedown notice – or even a lawsuit.
Creating your own images is always a safe route. If that's not an option, though, check the licensing agreements and make sure you have the rights to the images you use. You can license stock images through iStock, Getty Images, Bigstock, Dreamstime and other stock photo companies.
3. Your images have alt tags.
Recently, there's been a lot of talk about the need for websites to comply with ADA requirements. Some companies have even been hit with lawsuits over websites that aren't accessible to people with disabilities.
Many different factors impact how accessible a website is. However, one key goal should be making your site friendly to screen readers. One way to do this is to include alt tags for any images you include.
The alt tag is simply a brief text-based description of the image. It helps people using screen readers enjoy the content on your site. It can also help with SEO. For more information, check out this HubSpot article on alt tags.
4. You're using reliable sources.
People are fed up with fake news, and they're wary of unreliable sources. Your readers won't trust you unless you earn their trust.
One way to do this is to use reliable sources. Don't mindlessly quote information that you find on social media. Check where the information is coming from, and only include it if it seems trustworthy.
5. Your links work.
Your insurance article may include links to sources or additional information, either from another site or from a different page on your own site. This can be great – as long as your links work. Test them to make sure you haven't entered the web address incorrectly.
This is also a good time to think about accessibility again. When creating hyperlinks, it's helpful to display meaningful text that accurately describes the link. This makes it easier for screen readers to navigate the text and understand the link without additional context.
6. You've written solid meta descriptions.
If you want your insurance article to stand out in search results, you need to provide good meta descriptions.
The meta description is a short summary of the content. Meta descriptions can show up in search results, so they should be attention-grabbing.
7. Your article can be skimmed.
Some blog articles can be very long. While a high word count isn't always necessary, it may be needed for complex topics. Don't be afraid to write a long article if the topic requires it – but keep in mind that some readers won't want to read every word. Organize your articles so they're easy to skim.
There are a few ways to do this, like using strong subheads and bullet points. The main thing is to avoid overly long blocks of dense text. Break it up so readers can find the information they want quickly.
8. You've checked the spelling and grammar.
Bad spelling and grammar can distract the reader and make the content difficult to understand. Even worse, these mistakes can make you look unprofessional and unreliable. Why should readers trust that your content is correct when your spelling clearly isn't?
Software that checks grammar and spelling can help you fix some mistakes, but you still need a human proofreader. After writing an article, set it aside for a while so you can review it with fresh eyes. Whenever possible, have someone else check your content before you publish it.
9. You're not being overly promotional.
You think your content is great, but will your readers agree? If your insurance article sounds like a long advertisement for your company, most people won't want to read it.
Instead, make sure you're giving readers the information they want. Provide useful tips that will help them solve their problems and news that matters to them. This way, they'll come to view your site as a trusted source of valuable information.
10. You have a way to share your article.
Once you have great content, you need to find a way to get it in front of people. Organic search can help, especially if you're following good SEO practices, but you should use other methods, as well. Here are three basic methods to consider:
Social media campaigns
Email newsletters
Paid social campaigns
Now that you have the auditing checklist, you need some great articles. For assistance in that area, check out our insurance article writing service!