White Paper Marketing: Everything You Need to Know
27 December, 2022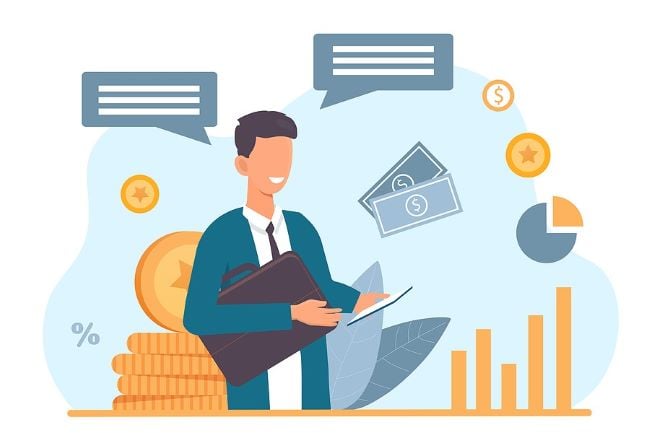 Your business to business (B2B) content marketing strategy should include white papers. White paper marketing can be a powerful lead-generation tool, and a smart way to showcase your company's thought leadership – building authority and trust to help move your prospects through the sales funnel.
What Is a White Paper?
A white paper is an in-depth report designed to provide information to the target audience.
Originally, the term "white paper" was used to describe official government documents that were authoritative and informative. Other the years, the term's usage has broadened. These days, white papers are often associated with B2B marketing. Companies create these reports to educate their customers and prospects about key issues.
Investopedia says that white papers can be used to promote products and services. However, not everyone agrees. HubSpot warns that a white paper is not a product pitch, and that you run the risk of turning off your readers if you're overly self-promotional.
This is good advice. You can use sales sheets and decision trees to promote your own products. A white paper is your chance to demonstrate your authority and provide your prospects with the thought leadership they need to make wise buying decisions.
How White Papers Fit into Your Content Marketing Strategy
B2B decision-makers are always looking for information that can help them make better decisions. According to MarTech, research from FocusVision found that the B2B buyer's journey involves reading an average of 13 pieces of content. Although some of this material will be from third parties, eight pieces are typically created by a vendor.
B2B buyers are reading content. You want to make sure they're reading your content. You can do this by creating a variety of content types that support different stages of the buyer's journey. This includes social media posts, blog posts, infographics, case studies, decision trees, buyer's guides – and yes, white papers.
White papers are ideal for prospects who are already in the pipeline. They have identified their problem and they're searching for potential solutions. They've read some of your blog posts, and now they're ready for more in-depth information. They're willing to download content, and they may even be willing to fill out a form with their contact information in order to access a white paper on a topic of high interest.
Because white papers are often gated, they're powerful lead-generation tools. However, even if you don't require contact information for your white paper, you can still use it to support your sales strategy.
Although white papers shouldn't be overtly self-promotional, they should make points and develop arguments that support the case you're making for your products and services. For example, if we were offering a white paper on the topic of outsourcing insurance copywriting, we would include a tip about hiring a partner who knows your industry. We wouldn't say that Inbound Insurance Marketing was the best partner in the body of the paper, but we would include call to action promoting our services at the end of the paper. It's a more subtle approach and one that many B2B buyers prefer.
For example, let's say you're marketing a software platform for insurance companies. Your white paper shouldn't be about your software. Instead, it could be about five technology challenges that insurance companies face today. This is information that insurance leaders need, so they'll be interested in your white paper. At the end of the white paper, you point out that your software program can help insurance companies navigate these challenges, and you invite readers to contact you to learn more.
White Paper Format
White papers are typically offered as downloadable PDFs, but they can also be designed as booklets and used as client handouts. Some insurance marketers also like to set them up as online digital flipbooks. Generally, it's best to use letter paper size (8.5 inches by 11 inches) so that people can easily print them. Portrait orientation is most common, but some companies use a landscape layout.
White papers consist of multiple pages, and although the design can vary somewhat, they tend to be fairly standard in terms of formatting.
Here are the common elements that most white papers include:
The cover. Your white paper is a multipage document, but people will only see the first page before they actually download the PDF and start reading it. This first page is your cover page. It needs to have a strong title that grabs people's attention. It should also be designed in a way that is visually appealing and looks good as a thumbnail image.
The introduction. After your cover page, you need a page that introduces the subject of the white paper. Include a brief synopsis. If your white paper is very long, you may also include a table of contents, but if your white paper is shorter, this probably isn't necessary. You might just include a short bullet list that previews the main points you'll be covering in the white paper.
The body. This is the meat of the white paper. Make sure you're using subheadings for the different sections. This will help with the organization and make the white paper easier to read. In addition to text, add graphs, charts, maps, diagrams and other visual elements.
The conclusion. This is where you provide a recap of the information and your main takeaway, as well as any call to action.
The about section. At the end of the white paper, add a paragraph or even a full page about your company, products and services.
Sources. Good white papers often require a significant amount of research, and this means you need to cite your sources. In a blog post, it often makes sense to provide sources as inline links. For your white paper, it may make more sense to provide the sources as footnotes.
Generating White Paper Ideas
When you're generating white paper ideas, you want to focus on information that your target audience craves. You want to entice them to download your white paper, and to do that, you need to give them the information they want. This means you want to avoid being directly self-promotional.
The following topics are well-suited to white papers:
Threats. Think about the risks that threaten the businesses you're targeting. These could be cyber risks, environmental risks, economic risks, regulatory risks and so on. Your audience needs to be aware of these issues.
Solutions. Business decision-makers are always looking for solutions to their problems, so this is a great topic. For example, you can have a white paper that covers 10 ways to deal with a specific problem or headache that your audience faces.
Recent developments. A white paper is a great way to dive into recent developments in your industry. Think about the major events, legal cases and other changes that your audience should know about.

Mistakes.

No one likes to get caught making mistakes and that's why mistake-themed white papers usually perform well. Want an example? Download 10 Marketing Mistakes that Are Costing You Sales Right Now. This oldie but goodie has been generating downloads for more than 10 years!
Emerging trends. While a white paper on recent developments might focus on the past and present, a white paper on emerging trends can focus on the future. Think about the trends that are likely in the near future and how your audience should prepare.
Best White Paper Examples: Do's and Don'ts
When you're working on your white paper, you want to follow some standard practices to support its success.
Don't make it longer than it needs to be. White papers tend to be longer than blogs because they're more in-depth. They also tend to include more graphics, and that adds to the overall length even though it doesn't add much to the word count. Many sources – including HubSpot – recommended six pages as a minimum length. However, if you can produce a quality white paper in fewer pages, don't pad it just to meet some arbitrary minimum length. Your audience cares about the information, not the page count, and shorter is often better because their time is limited. Rather than creating one 8-page white paper, it may be beneficial to create two 4-page white papers. This may allow for greater topic focus and two conversion opportunities on your website.
Do make your white paper visually appealing. You should have an eye-catching cover page, and you should use graphics in the body. Icons and subheadings can also make the white paper visually appealing and easy to read.
Don't focus on self-promotion. Many companies fall into this trap. There's a time and a place to focus on promotion, but your white papers should be about information that your audience wants. Think thought leadership.
Do promote your white paper. Showcase it on your website and promote it through social media and your newsletter. You can also link to it in nurturing email sequences. Consider writing a shorter article on the same topic within your blog and then offering the white paper download for more information.
Do make use of white paper writing services. You might not have the resources to craft a quality white paper in-house, but that doesn't mean you can't reap the marketing benefits of white papers.
Are you ready to supercharge your B2B marketing strategy with white papers? Inbound Insurance Marketing delivers content marketing services designed for the insurance industry. We can work with you to create custom white papers that appeal to your target audience and fuel your sales funnel. Learn more.
For more content marketing strategies, download: How to Fuel the Buyer's Journey with Thought Leadership Content.