Your B2B Content Marketing Strategy: 8 Key Shifts on the Horizon
4 January, 2021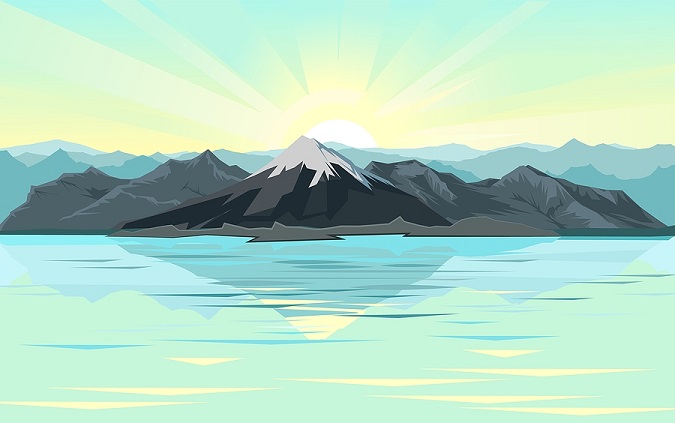 Never was a New Year more welcome than in 2021. However, as content marketers, we know that COVID has changed everything. The content marketing strategies we so carefully developed a year ago were abandoned and must be completely revamped. Buyers will never again behave as they did before the pandemic.
As you roll out your B2B content marketing content strategy for 2021, don't rely on pre-pandemic tactics. Rethink everything, keeping these eight shifts in mind:

Shift #1: The buying journey is longer and more complex.
Demand Gen's 2020 B2B Buyer Behavior Study found that the buying process has become increasingly complex, with more time and people involved in the decision. 68% of study respondents said the length of their buying cycle has increased compared to one year ago and 77% said they spend more time researching purchases than they did one year ago.
A commissioned study conducted by Forrester Consulting on behalf of Adobe in May 2020 identified the following average B2B marketing and sales timeframes:
CONTACTS NEEDED
B2B STAGE OF JOURNEY
TIME INVOLVED
5.4 touchpoints
Before a prospect
becomes a lead
8.8 months on average
5.5 touchpoints
Before a lead becomes a sales-qualified lead (SQL)
9.7 months on average
6.2 touchpoints
Before a SQL becomes a closed sale
9.7 months on average
TAKEAWAYS:
Realistically plan your revenue goals.
Map out the marketing and sales touchpoints and make sure each one actively advances prospects through your pipeline.
Commit to disciplined follow up. Don't give up too soon!

Shift #2: The customer journey is now digital.
We've been heading in this direction for a while, but now it's official. Most buying journeys start online with a keyword search or by visiting the websites of known options. 71% of Demand Gen's respondents said they spend the first three months conducting anonymous research. A 2020 McKinsey study found that B2B buyers consider digital-enabled sales interactions more than twice as important now than they were pre-COVID. 65% of McKinsey respondents prefer self-service research over directed research. If you haven't updated your buyer personas and journeys to reflect the digital and self-service shift, now is the time.
TAKEAWAYS:
Audit your website's ability to facilitate self-service research. Is navigation intuitive? Is information easy to find? Is chat or a chatbot needed? Do you have a search function?
Create a unique online experience and path for every target audience.
Build a multi-media experience that includes audio, video, ungated and gated content.
Use long-form content and back-linking to increase your ranking for key search terms.

Shift #3: Insightful, relevant web content is expected and essential.
Of Demand Gen's Study respondents, 92% said that it was important that prospective partners had "an extensive menu of thought leadership content." Even more interestingly, 91% said "easy access to content without long forms" was important. 62% said that one of the top reasons for selecting a vendor was that they "provided content that made it easier to build the case for the purchase." The content marketing function becomes even more important as more people are involved in buying decisions.
TAKEAWAYS:
Be purposeful with content creation. Create great content for every step of the sales funnel – Top of Funnel (TOFU), Middle of Funnel (MOFU) and Bottom of Funnel (BOFU). Use this Editorial Calendar to capture your content ideas, plan each type of content and stay on track.
Find the right balance between gated and ungated content, keeping your target audience in mind. Insurance brokers are willing to complete forms to get tools that help them sell. On the other hand, if you're selling to a C-suite or HR audience, form completion may be a barrier. You may want to keep TOFU content ungated.
Create lead generation opportunities using landing pages with forms to offer prospects the chance to download content you create.
Make sure your landing page forms are simple and easy.
Use long-form blog articles to achieve two goals – to demonstrate thought leadership and to improve search engine rankings and organic traffic.
Offer content that can be easily passed along to other decision makers. Printable PDFs are recommended.
Enthusiastically promote your B2B content in social media platforms to cast a broader net. LinkedIn groups is often a great source of leads.
Always, always make sure your B2B content is original, unique and well-branded. Avoid publishing canned content that has been sold to you and to many of your competitors.
Don't forget the call to action. Every piece of content should include a next step that advances the potential customer through your sales funnel.
TOFU CONTENT TYPES
MOFU CONTENT TYPES
BOFU CONTENT TYPES

Blog Posts & Articles
Infographics
Short "How To" Guides
Quick Self-Audits
Checklists
Social Media Posts

Buying Guides
Comparison Sheets
White Papers
Case Studies
Infographics
Templates
Product or Service Guides
Video Content & Demos
Get Acquainted Kits
In-Depth Self-Audits
Implementation Guides
ROI Calculators

Shift #4: It's harder than ever to rank SEO content.
SEO content on your website helps potential customers discover you. However, due to increased competition online, it's getting harder every day to rank highly in the search engines. That doesn't mean you shouldn't try.
While the requirements are different for each keyword phrase, and completely dependent upon the competition involved, in most cases longer content is needed. In the past, you might have been able to rank for a term by publishing a page with 500 words of content. Today, you may need 1,000 to 5,000 words of content to rank.
Most regular web pages won't have this much copy, so blog articles are becoming the new SEO workhorses. If you want to use some long-form blog articles (like this one) to work double-duty – educate visitors AND help your site rank, conduct keyword research first. Target keyword phrases that have ample search volume and lower competition levels.
TAKEAWAYS:
Use a tool like Jaaxy to conduct keyword research and choose the best phrases to target.
Once you have a keyword phrase in mind, Google it and see what comes up. Sometimes phrases have different meanings, and you may find that the sites ranking for your phrase have nothing to do with your business. You may decide you still want to target that phrase, but it's important to make informed decisions.
When writing the article, use a tool like Surfer's Content Editor to get a sense of what your article needs to rank. This tool tells you the average length of articles that already rank on page 1 and also tells you the terms and topics to include.
Take everything with a grain of salt and apply your own common sense. Today, Surfer is telling me that to rank for the term "b2b content marketing strategy," I need an article that is 5,700 words long and that the term "b2b content marketing strategy" should be used 42 to 81 times. That's clearly not happening here. That said, I did review their suggested terms and I made sure that my article covered as many of them as possible without keyword stuffing.
Pair your SEO content strategy with a back-linking strategy to maximize your results.

Shift #5: Personalized communication is expected.
Over the past few years, automated lead nurturing email sequences have gained steam. This type of follow-up automation is supported by systems like HubSpot and Pardot. The workflow general goes like this:
Prospect downloads content from your website and is automatically added to a nurturing sequence.
A few days later, the prospect receives an automated follow-up email referencing the download and suggesting an additional piece of related content. (Thanks for downloading our case study. If you found that interesting and want to explore further, consider downloading this whitepaper …)
If the prospect responds to the call to action and downloads the second piece, their lead score goes up and a third email is sent a few days later. If the prospect does not download the second piece, the marketer can follow up with a different action.
While these sequences are effective at keeping you top-of-mind with potential buyers, they are starting to become routine and expected. Inboxes are becoming increasing cluttered. To increase the effectiveness of these email sequences, content marketers must increase the level of segmentation and personalization.
For example, if you're selling commercial insurance services, owners of construction companies should probably not receive the same nurturing emails as owners of restaurants. Lists should be carefully groomed, and databases should be enriched with as much information as possible so that relevant merge fields can be incorporated into nurturing emails. This takes time and you'll need to have someone on your team who is accountable for managing your data.
TAKEAWAYS:
Segment your lists and carefully maintain your data.
Create nurturing email sequences that are highly tailored for each target audience and offer relevant new content each time.
Consider the increasing length of the sales cycle. Instead of nurturing for 3 months, you may need to nurture for 10 months!

Shift #6: Even big sales are being closed remotely.
The McKinsey study found that nearly 90% of B2B sales had moved to the video-conference / web sales model. Remarkably, more than half of the study's respondents said that the remote model was just as effective as their pre-COVID sales model.
TAKEAWAYS:
Equip your sales team with professional sales decks, branded Zoom backgrounds, Calendly scheduling links and short video content so they stand out throughout the remote sales process.
Plan sales processes that support your email sequences. For example, within 48 hours of each nurturing email, have your sales team follow up with a phone call.

Shift #7: Customer retention has become a top priority.
The Forrester Consulting/Adobe study found that "Increasing Customer Loyalty" was the number one goal for the B2B marketers surveyed. What does that mean for you? If your competitors are focused on keeping their existing customers, it will be even harder to lure those customers away. That makes it even more important to keep your existing customers.
TAKEAWAYS:
As you plan your content for 2021, include a content plan for your existing customers. Use the "customer" worksheet included in this Editorial Calendar template.
Reach out to customers with helpful content at least once a month.
Consider sending a monthly e-newsletter with links to relevant blog articles to drive customers back to your website.
Keep existing customers in the loop about new products, services, awards, press and other achievements. You want them to feel like they are working with a rock star company.

Shift #8: Purposeful internal team communication is essential.
Most companies that are thriving during the pandemic seem to have one thing in common: They're increasing team communication and taking extra steps to ensure that their workers do not feel isolated while working from home.
It turns out that having a weekly Zoom meeting with the team is a good idea even when we get past COVID times. A monthly team newsletter to share good news and updates is also a great idea.
If you want to maintain strong corporate culture, purposeful team communication is essential. You have to plan for it though. Otherwise, time will pass you by. Use the "customer" worksheet included in this Editorial Calendar template.
Staying on Track
This year, it will be more important than ever to keep your communication on track. As your content marketing partner, we are helping you make it happen by sharing this free Editorial Calendar template. Download it, complete it and keep it in a prominent place so you can reference it daily. If you'd like, you can even send us a copy of your Editorial Plan so we can send you reminders. We're here to help you succeed.
Here's wishing you an extraordinarily awesome 2021!