How to Identify Social Traffic in Google Analytics
10 September, 2018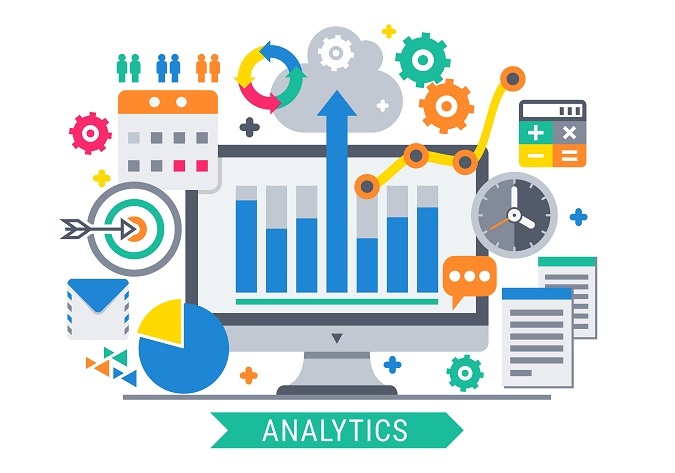 Social is huge. According to Pew Research Center, 69 percent of U.S. adults use at least one social media site. That figure is even higher among younger age groups; 88 percent of people between the ages of 18 and 29 use social media, and 78 percent of people between the ages of 30 and 49 do.
There's no denying that social media is an increasingly important aspect of modern society – but assessing its effectiveness in marketing can present a challenge. That's why it's important to know how to identify social traffic in Google Analytics.
Website Traffic Matters More than Ever
More and more, modern consumers conduct online research before making buying decisions, whether or not they make their purchases online. According to the 2017 Global Online Consumer Report from KPMG International, 47 percent of consumers report visiting a company's website before making a purchase.
This is true for a wide variety of products, including insurance. The 2018 Insurance Barometer Study from Life Happens and LIMRA found that approximately half of adult consumers looked an a life insurance company website or did other online research regarding life insurance.
Online research plays an increasingly significant role in purchasing decisions. This means that companies need to make sure consumers are finding and visiting their websites. Social media is one way to do this.
Measuring the Effectiveness of Social Media
Whether you're a business owner or a marketer, you need to prove the ROI of your tactics. When it comes to social media, this means identifying social media traffic in Google Analytics. The best way to do this is with UTM tracking codes, which give you much more information than you would otherwise have.
UTM tracking codes let you see which posts are generating traffic. This accomplishes two important things:
It shows how effective social media is at generating website traffic in general.
It shows which individual posts are generating the most traffic, allowing you to fine tune your social media strategies.
For example, you can compare the results of posts to different social media sites, like Facebook and Twitter, to see which sites are most effective at helping you reach consumers. You can also compare different posts to see which ones get the best response.
A UTM code is a custom URL that includes additional information after a question mark. You can generate them easily using Google's Campaign URL Builder. You simply enter the website URL along with the additional information that you want to track. This will include the campaign source. It may also include the campaign medium, name, term, and content. If you want to include details like promo codes or paid keywords, you can. You can also set it up for A/B testing.
The program generates the custom URL for you. Then you just copy and paste it. You can also shorten the link if you're worried about the aesthetics of the custom URL, which can be pretty long.
Once you've started using your custom URLs, you can go to Google Analytics to see the results. You'll need to look at "Acquisition" and then at "Campaigns" to see the data.
Need quality social media content? Check out our blog writing and social post writing services.