Your Company's Social Media Policy: 6 Key Considerations
6 February, 2023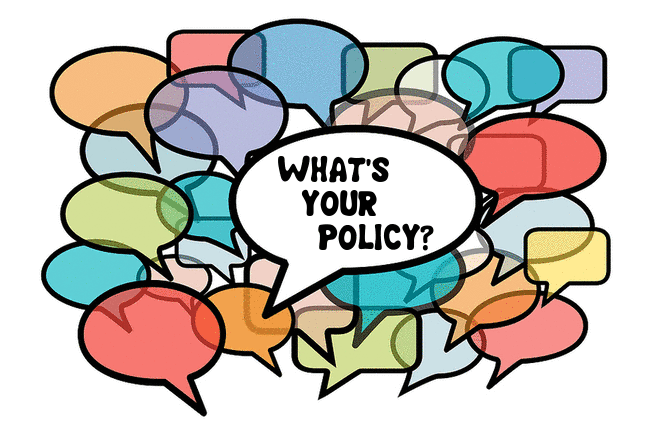 Social media can be a cost-effective way to raise awareness of your brand, but it can be a double-edged sword. Gaffes have a way of going viral, like when US Airways somehow tweeted an explicit image – a mistake Entrepreneur called "the worst brand tweet of all time." A strong social media policy can help you avoid blunders like these as well as smaller missteps.
We've already covered the dos and don'ts to follow when creating your B2B social media strategy. Now we're covering six factors to keep in mind when writing your social media policy.
1. Your Brand Voice
Since your company's social media account is a reflection of your brand, you need to consider your brand voice. Steak-umm has garnered attention with tweets that are far more thought-provoking than what you'd expect from a meat company, whereas the Wendy's Twitter account has become famous for its savage roasts. Other brands post insightful, welcoming, friendly, or professional content.
Writing styles vary, too. Many brands stick to traditional conventions, including standard spelling and punctuation. Others embrace the informality of social media by dropping capital letters and periods.
Tip: When writing your social media policy, select a few adjectives to describe your brand and state what type of writing style you'll use. For further clarity, add a few examples of posts.
2. Content and Frequency
You also need to figure out what you're going to post. Will you post third-party content, such as links to articles your audience would find interesting, or only original content? Will you post information about your company and tips for your customers? What about inspirational posts or information connected to holidays, current events, and trending topics? Will you stay away from political issues or embrace them?
Related to what you post is how often you post. Keeping to a schedule will avoid you neglecting your social media accounts.
Tip: In your social media policy, describe the topics you want to post and those you want to avoid. To keep your feed active and balanced, state how frequently you want to post on each topic.
3. Responding to Complaints
The internet has given consumers a voice. If they're unhappy, they turn to internet to vent. At some point, you may receive negative feedback. You need to decide in advance how you'll handle it.
Tip: In your social media policy, include a standard response you can use after you receive negative feedback. This might be something like, "We're sorry to hear you've had a negative experience. Please contact us at ____ and we'll do our utmost to resolve your issue."
4. Copyright Infringement
Some people incorrectly believe that everything available online is free for anyone else to use. This isn't true – individuals do not forfeit their copyright protections just because they post something online. In general, it's fine to repost or link to content, but if you upload an image you don't have the rights to, you could be hit with a takedown notice or even a lawsuit.
Tip: Your social media policy should clearly state that you will not post images, music, or other content unless you have secured the rights.
5. Access and Passwords
If hackers manage to access your social media accounts, they could cause serious harm to your brand. They might be able to use the accounts to access even more sensitive information. Strong passwords and two-factor authentication can help. You also need to consider who has access to the accounts – the more people who have access, the harder it is to implement tight security measures.
Tip: In your social media policy, state who is allowed to access your accounts.
6. Employees' Personal Accounts
Your employees represent your company. If they post offensive content, your company's reputation could suffer. However, if your employees post content in line with your brand, they could help you expand your reach.
Employers can take action if employees post inappropriate content on their personal social media profiles. In fact, even though some types of posts may be legally protected, many employers have fired workers over social media posts. The Conversation looked at 312 news articles about people who had been fired due to social media and found common issues included racism, workplace conflicts, offensive content, and insensitive material.
Furthermore, according to LinkedIn, employers cannot require employees to promote the company through posts on their personal social media accounts. However, some employers ask employees if they would be willing to post company content – and some are happy to do so, especially on professional sites like LinkedIn.
Tip: Establish rules and expectations regarding employees' personal accounts in your social media policy, including whether employees will post company content and what type of content you'll consider inappropriate. Make sure these rules are in line with relevant laws in your jurisdiction. If you want employees to post company content, make it easy by providing the content and even scheduling it for them.
Create Your Social Media Policy
Before you write your own social media policy, you might want to look at examples and templates.
Once you have a social media policy, you need to start producing content. Inbound Insurance Marketing can help by writing and scheduling posts for LinkedIn, Facebook, and Twitter. Check out our social media content writing packages.