Your Insurance Content Library: 20 Pieces Every Insurer Should Have
29 October, 2021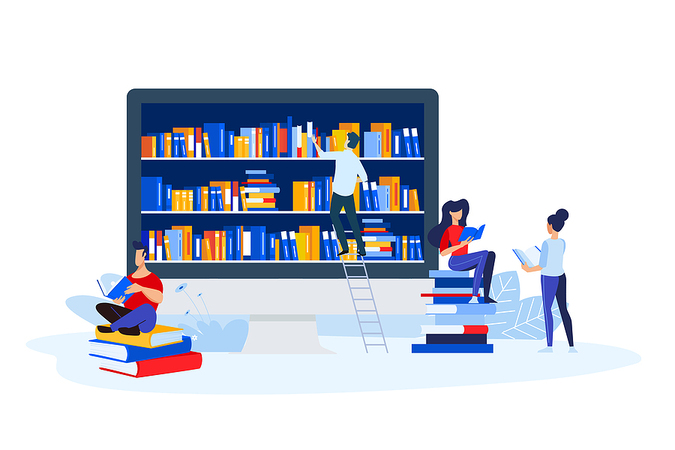 Modern buyers are hungry for information, and content feeds that need. According to HubSpot, 70 percent of marketers are actively investing in content marketing. Content works in pretty much all industries, and it's especially important for information-heavy industries like insurance and complex business to business (B2B) sales.
But what exactly is insurance content?
If the term sounds vague, that's because it encompasses a wide range of informational materials. Here are 20 pieces that should be in your insurance content library.
1. Insurance Blog Articles
When most people think about content marketing, blog articles are probably the first thing to spring to mind. According to HostingTribunal.com, it's estimated that there are now more than 600 million blogs.
That jaw-dropping number proves two things. One, blogs are so common that people and companies alike are now expected to have one. Two, your blog has a lot of competition.
However, it's important to keep in mind that not all the 600 million blogs out there will really be competing with yours. Most are on different topics. Many are inactive. Some are just bad. Still, your insurance blog will have to be brimming with useful information and strong writing to garner any attention in this crowded market.
How many blog articles do you need? Most companies that deploy an inbound marketing process post at least four new articles every month. These articles drive results in three ways: First, they provide unique content to promote through your social media channels. Second, they help facilitates a fresh and relevant experience for every website visitor. And finally, great articles help your company appear in search engine results when potentially buyers are searching.
2. Social Media Posts
Social media posts are another common type of insurance content, and for good reason. According to Pew Research Center, 72 percent of U.S. adults say they use social media. Because of its popularity, social media can be a great way to expand your audience and direct traffic to your website.
To be successful in social media, you need to post strong content with eye-catching images and enticing language. You also need to post frequently. Roughly 30 percent of your posts click back to your own website. At the same time, posts should informational – not sales pitchy. If your website is continually updated with compelling content, social posting becomes much easier.
Did you know? Collectively, LinkedIn, Facebook & Twitter drive 90% of social traffic to B2B sites & blogs and 64% of that collective traffic comes straight from LinkedIn. In our experience, a big portion of LinkedIn traffic comes specifically from LinkedIn groups. If you sell B2B and you're not on LinkedIn groups yet, you're missing out on a free and highly effective opportunity.
3. Insurance White Papers
Insurance white papers are like insurance articles, but they cover topics in greater depth.
Also, unlike blogs, white papers are often gated with a form and must downloaded before they can be read. This is what makes white papers great for lead generation. If you have a white paper on a compelling topic, your prospects will provide their contact information to get it.
The key with white papers is to avoid turning them into brochures. This is not a sales pitch – it's a chance to answer a "how to" question in detail. The only promotional element is on the very last page, where you can include a short company profile and a call to action.
"How to" oriented white papers are great lead magnets for prospects at the top of your sales funnel. They are beginning to research their options and will be looking for companies that demonstrate expertise and thought leadership.
4. Infographics
People love images, and that includes infographics. Infographics are great for catching the eye, and they're also perfect for conveying large amounts of information quickly.
Infographics can be used in many ways. They can be embedded in web pages or brochures as an element of a larger body of content. They can also stand-alone. Many insurers use infographics that are formatted as single sheet PDFs. They work well in sales presentations and as client handouts/leave-behinds.
Like the "how to" white paper, infographics work well as attention-grabbers at the top of the funnel. If your competitors put out a lot of dense and dry information, an infographic is the piece of insurance content that can help you stand out as an efficient, innovative partner.
5. Insurance Case Studies
To earn new clients, you need to prove that your products or services will benefit them. You can do this with statistics – but too many numbers may cause a person's eyes to glaze over, especially if there's no context behind them.
This is where case studies shine.
Insurance case studies showcase a success story – and the "story" part of this is important. Storytelling is a highly effective and engaging way of making your point, and case studies use this technique well.
Case studies work best for prospects who are in the middle of the sales funnel. They've already explored their options and now they're trying to rank the top contenders. A great case study can help your company rise to the top of the list.
6. Buying Guide
A buying guide is another great piece to have in your insurance content arsenal. This piece answers the question: "What should I look for when buying X?" Of course, it should include a checklist. You may want the checklist to have a column dedicated to how your company stacks up. Often buying guides include a few pages of text and graphics as well to illustrate some of key points in greater depth.
These can be effective lead magnets at any point in the sales funnel, but they are especially helpful at the bottom of the funnel. When you're ready to close a sale, pull out the checklist and remind your prospect that you are the only option that meets all of the buying criteria outlined in the buying guide.
7. Videos and Explainer Animations
Videos bring visual content to the next level. According to HubSpot, video has overtaken blogs and infographics to become the most commonly used format in content marketing, and 87% of video marketers say that video has increased website traffic.
Videos can help your website be more engaging to both visitors and search engines. They work well to communicate your brand personality, to simplify complex information and can be highly effective when embedded into a blog article to reinforce the point you're communicating.
And if you're intimidated by video, relax. You're not making a feature film. Your videos don't have to be heavily produced or long. In fact, Animoto says that many sources cite 30 seconds as an ideal length, and a survey found that nearly 60% of consumers would avoid watching a long video.
8. Podcasts
Podcasts lack the visual aspect of videos, but this hasn't stopped them from becoming increasingly popular in recent years. According to Statista, 57% of people in the United States listened to podcasts in 2021, up from 11% in 2006, and that figure keeps rising.
Podcasts are rising in popularity because they facilitate passive information consumption. You can listen to a podcast while you're driving, exercising or commuting. They are the ultimate multi-tasking tool. In many ways, they are easier and less expensive to produce than videos.
You can share them in the same ways that you share other content – on your website, through social media, through your email signature or by including a link in your email marketing. Most types of written content (articles, white papers and case studies) can be reproduced as podcasts. One of the easiest type of podcasts in the QA format in which one person interviews another person.
9. Insurance Emails
Email marketing is a low-cost method that can deliver a great ROI. Emails are often used to deliver other types of content such as white papers, infographics and case studies.
Emails can be used in as a single contact to make an introduction or share an offer. They can also be used in a series of contacts to help you maintain a position of top-of-mind awareness with prospects and to move prospects through your pipeline. When emails are used in a series, they are often referred to as workflows or nurturing campaigns.
When you use email as an insurance content tool, you should use an email marketing platform with built-in opt-out functionality to ensure CAN-SPAM compliance.
10. Insurance E-Newsletters
E-newsletters are a good way to provide regular updates. You can include information that's specific to your company as well as a roundup of news that your audience will find relevant. If your newsletter provides useful information, people will sign up for it, so it acts as a lead generator, too.
Many insurance marketers use e-newsletters to promote their monthly blog content and to maintain a positive, consistent presence with their customers and prospects.
11. Identity Brochures
Before clients are willing to work with you, they'll want to understand who you are and what you stand for. An identity brochure can help you communicate your brand and its values. This is the multi-page summary piece you can use to provide a quick overview of your business. Most companies have a printed version to use when meeting in-person, a PDF version that can be emailed and possibly even a flipbook version.
12. Sales Sheet
While an identity brochure can help you show off your brand, a sales sheet can help you show off an individual product or service. Sales sheets should be short – think one page – with snappy text and eye-catching images that show off what you offer.
For example, if you sell commercial insurance, you may want a sales sheet for each specialized industry (such as construction or nonprofit) or you may want a sales sheet for each product line (such as work comp, property, liability).
13. Broker Kit for Your Distribution Network
If your company recruits agents, you need an overview piece that allows them to easily understand the benefits of working with you. Agents want to see how you stack up against other potential uplines. A Broker Kit fills this role. If you're a managing agency or wholesaler, it will include a list of the carriers you represent and the commissions you pay. It may also include the lines of business and products agents can sell as well as the types of support you can provide to help them succeed.
14. Client Handouts for Your Distribution Network
If you work with a network of agents or distribution partners, they need tools to sell your products and services to the end client. Client handouts are one of agents' favorite tools. These single-page pieces can be used as enclosures with sales letters, attached to emails or included in personal sales presentations.
They can cover an important topic – almost like an article; or they can communicate statistics and facts (like an infographic) or they can highlight a specific product or service (like a sales sheet). They are short and sharable. Think "Five Ways to …" or "10 Reasons Why …" as a starting place for ideas for these.
15. Sales Script for Your Distribution Network
If you want agents to sell on your behalf, you may need to give them a tried and proven script to follow. This is particularly important if you offer a unique or challenging product like long-term care insurance.
Many people believe that they'll sound more natural if they wing it, but Business 2 Community says that this is wrong. A sales script can help salespeople be better organized, more persuasive and more consistent.
Why make your agents learn from the school of hard knocks? Teach them sales techniques that are proven to work. Your sales script may include conversation starters, as well as the actual sales presentation. It should tell them how describe the features, advantages and benefits and how to address pricing. Most importantly, the script should include recommendations for overcoming price objections and closing the sale.
16. Loss Prevention and Risk Management Guidance
Accenture says that consumers between the ages of 18 and 34 are especially interested in digital offerings that can help them make safer, healthier and more sustainable decisions.
Insurance customers never want to have to file a claim. If you can help your customers avoid claims, it's a win for them and a win for you.
Look at your most frequent and most severe claims types and create Safety Tip Sheets to help your clients control and avoid these losses. It's a great way to stay in touch with clients and provide value throughout the year, and it's marketing that can positively impact your loss ratio. To make this a consistent part of your content strategy, consider a Safety Tip of the Month program.
17. Buying Decision Tree
A decision tree is an effective method for tackling complex decisions. If you have a complex product with a lot of buying variables, consider creating a one-page decision tree.
Start with a YES/NO question. A YES answer leads them to one product and a NO answer leads them down another path. This is a great way to help your sales team simplify the buying process.
18. Agent/Distribution Network Onboarding Guides
The Future of Customer Engagement and Experience says that a successful onboarding process can foster a strong agent-carrier relationship, improve new hire retention by 80% and improve agent productivity by 70%.
If you use agents, affiliates or other types of distributors to sell your products or services, you need to help them get productive fast. The old adage applies: 20% of your network is selling 80% of your business. Create a series of pieces to help everyone get more productive.
19. Customer Onboarding Guides
HubSpot says that customer churn often happens because customers don't understand the product or don't obtain value from it. A strong customer onboarding process can prevent this disconnect from happening.
Your product or service is only effective if it is properly utilized. Think about the steps your clients need to take to maximize engagement and communicate those steps.
20. Employee Communication
Now that some or all of your team members are working remotely, you'll need to make some extra effort to keep everyone engaged and in the loop.
And yes, employee engagement is essential. The Aberdeen Group's Employee Engagement report says that companies with employee engagement programs have 233% greater customer loyalty and 26% greater annual revenue.
Daily, weekly and monthly touches are essential. Figure out how to reach out to your team regularly with inspiration, congratulations, teambuilding, training and more. When you properly engage your employees, you model great behavior and set the bar, and they're much more likely to engage your customers and prospects.
Now that you know the 20 types of insurance content needed to take your marketing and sales results to the next level, it's time to start work! Need assistance with content development? We can help with that. Contact us to learn more.
Related Articles: