Grow by Targeting Niche Markets: Insurance Strategies for Success
11 August, 2023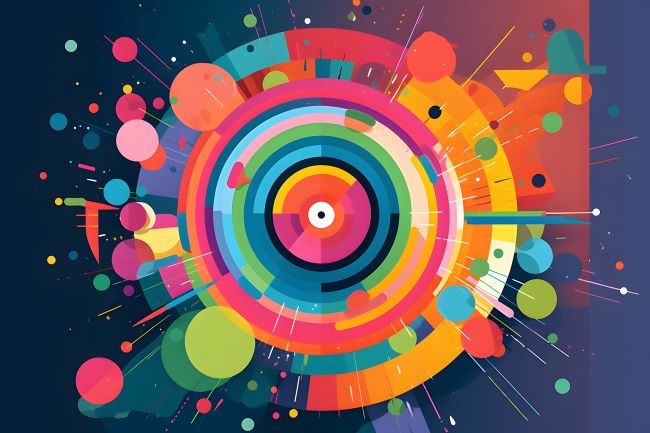 If you want to close more insurance sales, you may think you need to widen your net. Although targeting a wide audience might seem like the best way to grow your insurance business, targeting niche insurance markets can actually be more effective.
Why Niche Marketing Works
Although it's counterintuitive, niche insurance marketing is a highly-effective way to stand out in a crowded market. According to IBISWorld, there are 410,176 insurance brokers and agency businesses in the U.S. That's nearly half a million other agencies competing with you for clients.
When you don't specialize in a niche, you risk becoming a jack of all trades and a master of none. People can come to you with any of their insurance needs – but why should they come to you? How are you different from any of the other thousands of agents who want to sell them insurance?
By focusing on niche markets in insurance, you can establish yourself as the go-to agent in your specialization.
Types of Niches
When you adopt a niche insurance marketing strategy, you narrow your focus. There are many different types of niches to explore:
Industries. If you sell commercial insurance, you could focus on a specific industry, such as restaurants or construction.
Line of insurance. Just as you can specialize in providing employee benefits, you can also specialize in providing workers' compensation coverage, professional liability insurance, cyber insurance and countless other products that serve multiple industries.
Segments of the population. If you sell life insurance, you could focus on the life insurance needs of women. Another option is to focus on high-net-worth individuals who need more coverage or – taking the opposite approach – people who are barely scrapping by and need the most affordable coverage options. You could also target alumni of a specific school, members of an organization, or speakers of a language you speak fluently.
The Advantage of Niche Marketing
If you're still unconvinced that niche insurance marketing is the way to go, consider these advantages. You will:
Develop expertise. You might be able to sell all types of insurance, but you can't be an expert in everything. For example, if a construction business owner comes to you for coverage but you don't do a lot of construction insurance business, you'll have to do a lot of research and legwork to figure out what kind of coverage is necessary and which insurance carriers are the best. There's also a chance you'll miss something, leaving your client exposed to risk and potentially harming your reputation. This will cost you more business down the road. When you specialize in a niche, you gain expertise that saves you time and helps you avoid mistakes.
Gain word-of-mouth business. Let's say you focus on insurance for houseboats. Even if you live in a region where houseboats are fairly common, you might think there's not a lot of money to be made with such a specialized focus – but you may be surprised. Once you get your foot in the door and establish yourself as the best houseboat insurance agent in the region, you're likely to receive a lot of word-of-mouth business. The same goes for other niches. For instance, if you focus on insurance for restaurants, you may become the primary broker for restaurants in your area. A small niche can be lucrative if you can dominate it.
Have less competition. Think about how many agents sell auto insurance in your area. Now think about how many agents specialize in auto insurance for classic cars. As this is a much smaller pool, you'll face much less competition.
Grow your network. Networking is a great way to find prospects and grow your business, but finding people to add to your network can be difficult. When you specialize in a niche insurance market, you make networking easier because you're offering something that others don't offer, which incentivizes people to connect with you. Returning to the houseboat example, you can work with real estate agents who specialize in houseboat sales. These professionals will want to refer their clients to you because you have the necessary expertise. You can even work with other insurance agents. For example, if you specialize in houseboat insurance and another agent specializes in insurance coverage for horse stables, you can trade referrals. This is a great way to turn your competitors into your allies.
Still sell outside of your niche. When you focus on niche insurance markets, you're not giving up general insurance sales. For example, if you specialize in insurance for houseboats, you can still sell regular homeowners insurance. This way, you're getting the best of both worlds and not missing out on any business.
Picking a Niche
Insurance niche marketing can be highly effective, but it's also a major commitment. Since you'll be putting a lot of effort into your niche, you need to make sure it will pay off. This means picking your niche carefully.
What product and service differentiators can you offer? Do you have multiple competitive markets in the niche? Do you have access to a specialized program or captive? Do your carriers offer risk management support? How competitive is your pricing in this industry? Don't invest a lot into marketing until you've tested the concept and confirmed that you can provide notable value.
What knowledge and experience do you have? If your father is an architect, you may already know a lot about the industry and have a lot of existing contacts. If you worked in a restaurant all through college, you might want to use that background to enter the restaurant niche. Your personal experience can also help you appeal to prospects.
What connections do you have? Sometimes, it all comes down to who you know. If you have connections in a particular niche, you'll have an easier time getting your foot in the door.
What are lucrative niches in your area? Answering this question will require some research. You're looking for niches with a reasonably high number of individuals or businesses who will need coverage. In addition, consider whether there are already agents established in the niche. If the niche is too crowded, look elsewhere.
Does the niche have staying power? Is this niche growing or shrinking? Is it saturated with competition or is a blue ocean?
Establishing Yourself in Your Niche
Once you've selected a niche, you need to establish yourself as an expert. Here are a few ways to get started:
Become a thought leader. Marketing tactics that focus on the general population won't be effective. Identify ways to increase your knowledge and the value you provide.
Hone your offer. Make sure you're able to provide the premier coverage and risk management tools your target audience wants.
Update your website. Your website should make your specialization clear. If you have multiple niches, create a webpage for each one.
Post articles relevant to your niche. This can be a great way to bring targeted traffic to your website. Focus on information your audience wants rather than self-promoting content. Always include a call to action. You can also publish articles in industry journals and association newsletters.
Leverage social media marketing. Post regularly to your LinkedIn feed as well as to industry LinkedIn groups.
Secure testimonials and case studies. By gathering recommendations from satisfied customers in your niche, you can further build authority, giving prospective clients more confidence.
Create outbound marketing materials. You need at least one sales sheet that showcases your work in the niche. We recommend using a series of short email communications as well.
Get active. Speak at events, host webinars and make contacts within your niche.
A good content marketing strategy is a critical aspect of niche insurance marketing. Wondering what types of content you need to develop your niche insurance marketing strategy? Download the Content Marketing Road Map.