Segment Spotlight: Employee Benefits Marketing
27 January, 2023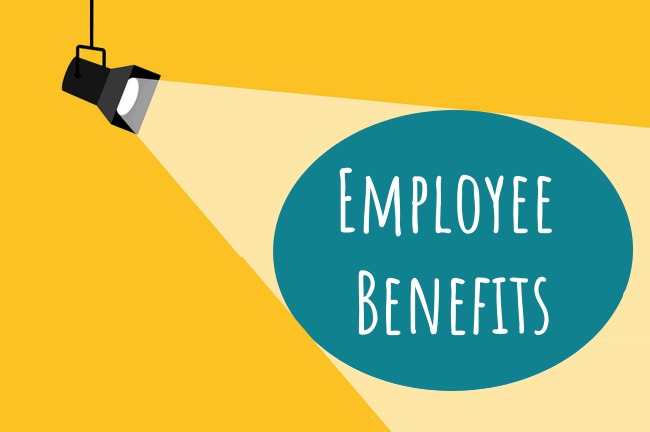 This is an ideal time to sell employee benefits. Amid skilled worker shortages and increasing demands, 70% of employers are enhancing their employee benefit offerings in 2023, according to a report from Mercer. This is an amazing opportunity for insurance brokers and carriers, but you'll need to level up your employee benefits marketing to stay ahead of the competition.
Employee Benefits Marketing Best Practices
Before you start pitching to potential clients, make sure you don't sabotage yourself. Strategies that worked in the past might be ineffective today.
Times have changed. Prices are up and a recession may be on the horizon, meaning business leaders may be especially cost conscious and risk averse. At the same time, they're dealing with pressures for pay transparency and a commitment to wellbeing, social responsibility, and work-life balance. They're being pulled in multiple directions and need solutions.
However, business leaders know they have options. Technology has made it easier for anyone to find information in seconds. You're not just competing against other insurance brokers – you're competing with the internet.
You need to show business leaders why you're their best bet. If you don't make a good first impression, you might not receive a second chance. Prepare with a smart employee benefits marketing strategy.
Know Your Audience
You can't build an effective marketing strategy without understanding your audience. As you're selling to HR professionals, you need to know what HR professionals want.
SHRM lists the critical competencies successful HR professionals need, including things like ethical practice, leadership, and relationship management. For marketers, though, the most interesting competency on the list might be critical evaluation. HR professionals need to be able to sift through information and make sense of the data.
Wilmington College's list of traits of an effective HR professional also offers some interesting insights. The traits include enjoying data and being detail oriented – two points that go hand in hand with critical evaluation. The list also includes problem solving and a love of learning.
Give HR Professionals What They Want
HR professionals are eager to explore research that will help them solve problems. They're hungry for real information (not just a flashy sales pitch) and won't be swayed by anything that doesn't stand up to scrutiny.
Give them what they want by focusing your marketing strategy on education, best practices, real-life examples, facts, and statistics – solid information backed up by evidence. Cut the catchy sales pitches and provide more in-depth content.
In our experience, HR pros are less likely to complete download forms than professionals in some other segments, so you'll want to make most of your employee benefits content easily accessible and ungated (available without a form completion).
Create Thoughtful Content
Giving HR professionals the information they crave requires a lot of content. For example, you'll need both short-form and long-form content focusing on different problems and pain points. You'll also need different types of content to appeal to prospects at different stages of the buyer's journey.
In marketing, we often talk about the sales funnel:
At the top of the funnel, users are just learning about your company. Provide easy-to-access content that provides basic information and helps users get to know and trust you.
In the middle of the funnel, prospects are interested in learning more. Provide more in-depth information to nurtures the relationship.
At the end of the funnel, leads are ready to make a decision. Provide content that shows why you're the best option, to close the sale.
A well-rounded content library should include a variety of content types, but there are five key types to include in your employee benefits marketing strategy.
1. Robust Web Content
When you conduct research, you probably start with Google; HR leaders do the same. For your website to come up in searches, you need robust content, created using SEO best practices. Publishing weekly blog posts is an effective way to accomplish this.
When brainstorming topics for blog posts, focus on information HR professionals will be looking for. This might include current employee benefits trends, what jobseekers want from companies, or how to boost employee engagement and retention. You can use keyword research to identify topics that are receiving the most search activity and to help your articles rank.
2. Social Posts
Since people also use social media to find information, you need a strong social media presence, too. You can use social posts to widen your reach and drive traffic to your website.
By posting third-party content that's relevant to your audience, you can position yourself as a good source of breaking news and industry best practices. However, you should make sure you're also posting content that links to your website – that's how you convert social media impressions into real leads and sales.
You have an abundance of social media platforms to choose from. Since you can't be on all of them, you need to go where your audience is. To reach HR leaders, LinkedIn is your best bet. The professional networking site has more than 850 million users and is an effective way to generate B2B leads. In addition to posting on a company page and personal profile, you should leverage LinkedIn Groups. Join groups that focus on HR professionals and employee benefits and start contributing posts that present you as a source of valuable information.
3. White Papers
Once HR professionals are ready for more in-depth information from you, they'll be interested in white papers. These reports are similar to articles but tend to go into greater detail and usually involve more research. The format is also different: white papers are usually PDFs and typically include more visual elements.
Once again, focus on your audience when choosing topics. Good white paper topics are based on emerging trends and challenges HR professionals face, such as ESG, COVID, #MeToo, and cybersecurity. If you can provide valuable tips and solutions on these critical issues, you'll win the attention and respect of HR professionals, which can pave the way to sales.
4. Case Studies
After you've established yourself as a source of solutions, HR professionals will want to see precisely how your solutions will be able to help them. Case studies are excellent for this purpose.
A case study presents a real-life example of how your products and services helped a client. It can include facts and figures, such as how much the client saved or how different metrics improved, but where case studies really shine is in weaving stories and painting pictures.
5. Sales Collateral
Although many types of content should focus on your audience and their concerns, you will need some sales collateral – to highlight your services and products and to support your sales process.
These collateral pieces need to be eye catching and to the point. They need to present your services in the best light and drive a wedge between the prospect and the incumbent broker.
Putting It All Together
The right content can help you widen your reach, establish yourself as a reputable source of solutions, and close more sales. A strong content strategy is especially important when you're targeting an information-hungry audience like HR professionals. Inbound Insurance Marketing offers several content resource subscription options to fuel your employee benefits marketing strategy. See which option fits your needs.